Scottsdale, Arizona Pickleball Courts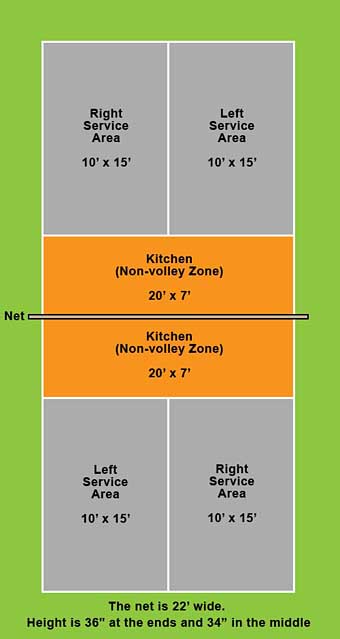 Find places to play pickleball on indoor or outdoor courts in Scottsdale, Arizona.
During the heat of summer, indoors is a great place to play pickleball in Scottsdale. Once summer is over, most any day is a good day for outdoor play! Arizona's climate is very diverse. Cold, snowy winters in the northern section of the state, and very hot summers in the southern desert areas. Summer days are generally pleasant during summer in northern Arizona, and in winter at the lower desert elevations. Looking for places to play pickleball in the Scottsdale, Arizona area? Pickleball court locations are listed by city with the number of indoor and/or outdoor courts, address, phone and website. Choose the comfort of climate-controlled indoor courts, or the fresh air and sunshine available on outdoor courts.
Indoor Or Outdoor?
Regulation indoor and outdoor pickleball courts are the same dimension. When given both options, most pickleball players choose indoor vs outdoor based on weather conditions. Wet courts can enhance the risk of slipping and falling. Proper shoes to match the court surface can also help reduce the risk of falls.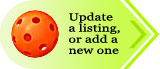 Indoor and outdoor pickleball locations in Scottsdale, Arizona
Scottsdale Pickleball Courts
Cholla Park
8 outdoor courts
11320 E Via Linda, Scottsdale, AZ 85259
480 312-7275
Desert Foothills YMCA
3 indoor courts
34250 N 60th St, Scottsdale, AZ 85266
480 596-9622
Horizon Park
8 outdoor courts
15444 N 100th St, Scottsdale, AZ 85260
480 312-2650
Scottsdale Community College
6 outdoor courts
9000 E Chaparral Rd, Scottsdale, AZ 85256
480 423 6460
Seidwinder Pickleball
2 outdoor courts
6000 E Camelback Rd, Scottsdale, AZ 85251
602 885-6150
The Orchard Indoor Pickleball Club
2 indoor courts
9035 E Pima Center Pkwy, Scottsdale, AZ 85258

480 433-9187
Thompson Peak Park
3 outdoor courts
20199 N 78th Pl, Scottsdale, AZ 85255
480 312-7275
Valley Of The Sun Jewish Community Center
2 outdoor courts
2 indoor courts
12701 N Scottsdale Rd, Scottsdale, AZ 85254
480 483-7121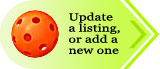 Find places to play pickleball in the Scottsdale, AZ area.
Pickleball Is Fun For All Ages!