Casa Grande AZ Pickleball Courts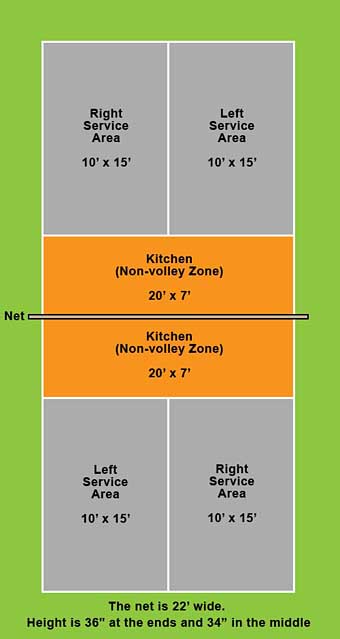 Places to play pickleball on indoor or outdoor courts in Casa Grande, Eloy and other nearby AZ cities.
Casa Grande, Arizona, offers several options for playing pickleball, a popular racquet sport that combines elements of tennis, badminton, and table tennis. Whether you're a seasoned player or a beginner looking to try out the sport, you'll find various venues in Casa Grande where you can enjoy pickleball.
Nearby Places To Play Pickleball
Casa Grande, AZ Area
Additional cities in Southern AZ include Arizona City, Eloy and others.
Indoor Or Outdoor?
One of the popular locations for pickleball in Casa Grande is the Dave White Regional Park. This park features dedicated pickleball courts that are well-maintained and open to the public. With multiple courts available, you can often find a game or participate in organized tournaments and leagues. The park also offers amenities such as parking, restrooms, and picnic areas, making it a convenient and enjoyable spot for pickleball enthusiasts.
Another option in Casa Grande is the Palm Creek Golf & RV Resort. This resort boasts an impressive array of sports facilities, including pickleball courts. Here, you can experience a resort-like atmosphere while enjoying a game of pickleball. The resort offers both recreational and competitive play, and they often organize social events and tournaments for players of all skill levels. Additionally, Palm Creek has well-maintained courts and provides equipment rental options, making it a great place to visit if you're traveling to Casa Grande.
Apart from these specific locations, there are also pickleball groups and clubs in Casa Grande that welcome players of all ages and skill levels. These groups often organize regular meetups and play sessions at various community centers, parks, and schools. It's a fantastic way to connect with fellow enthusiasts, improve your skills, and enjoy the vibrant pickleball community in Casa Grande.
In terms of climate, Casa Grande experiences a desert climate typical of the southwestern United States. The city enjoys long, hot summers and mild winters, making it an ideal destination for outdoor activities like pickleball. Summers in Casa Grande can be scorching, with average temperatures exceeding 100 degrees Fahrenheit (38 degrees Celsius) during the day. However, the low humidity helps to make the heat more bearable. Winters are generally mild, with daytime temperatures averaging in the 60s and 70s Fahrenheit (15-25 degrees Celsius). The pleasant winter climate allows for year-round pickleball play in Casa Grande, although players may prefer early morning or evening sessions to avoid the peak heat during summer months.
Regulation indoor and outdoor pickleball courts are the same dimension. When given both options, most pickleball players choose indoor vs outdoor based on weather conditions. Wet courts can enhance the risk of slipping and falling. Proper shoes to match the court surface can also help reduce the risk of falls.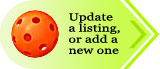 Indoor and outdoor pickleball locations in Casa Grande
Casa Grande Pickleball Courts
Dave White Regional Park
10 outdoor courts
2121 N Thornton Rd, Casa Grande, AZ 85122
520 421-8677
Len Colla Recreation Center
6 indoor courts
1105 E 4th St, Casa Grande, AZ 85122
520 421-8677
Palm Creek Pickleball Club
32 outdoor courts
1110 N Verbena Henness Rd, Casa Grande, AZ 85122
520 421-7000
Eloy Pickleball Courts
Robson Ranch Arizona Pickleball Courts
16 outdoor courts
5687 N. Robson Blvd, Eloy, AZ 85131
520 426-3300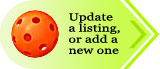 Find places to play pickleball in the Casa Grande, AZ area.
Pickleball Is Fun For All Ages!