Florida Pickleball Courts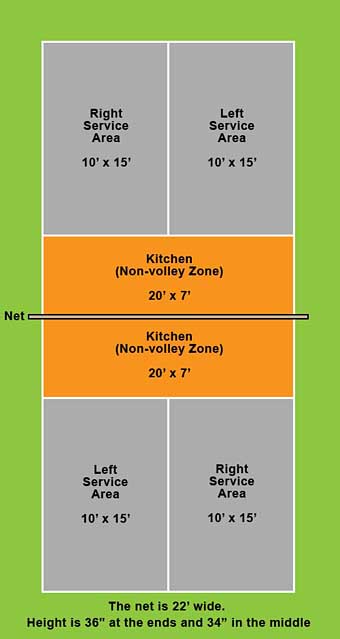 Indoor and outdoor pickleball locations in Florida cities
Play pickleball outdoors, year round in The Sunshine State. Florida weather is generally mild but subject to extremely active weather conditions at times. Looking for places to play pickleball in Florida? Pickleball court locations are listed by city with the number of indoor and/or outdoor courts, address, phone and website. Choose the comfort of climate-controlled indoor courts, or the fresh air and sunshine available on outdoor courts.
FL Major Metro Areas
Rest of Florida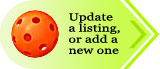 Pickleball is a rapidly growing sport that has gained popularity all over the United States, including in the sunny state of Florida. With its warm weather and abundance of outdoor courts, Florida is an ideal location for pickleball enthusiasts of all levels to enjoy the game.
The state is home to many outdoor pickleball courts, and some of them are even located in public parks. This makes it easy to get outside and enjoy a game of pickleball with friends, family, or other players in your community. Many of the courts in Florida are well-maintained and offer a great playing surface that is ideal for the sport.
One of the benefits of playing pickleball in Florida is the opportunity to play outside all year round. With its warm climate and mild winters, this is perfect for outdoor pickleball. Many of the public parks and community centers that offer pickleball have shaded areas or even covered courts to help players stay cool during the hottest times of the day.
Florida also has a thriving pickleball community, with clubs and leagues for players of all skill levels. These organizations offer regular tournaments, clinics, and other events that provide opportunities for players to improve their skills and meet new people who share their passion for the sport.
If you prefer indoor pickleball, there are plenty of options here as well. Many gyms, recreation centers, and retirement communities have indoor courts that are available for rent or use with a membership. This means that you can enjoy pickleball even when the weather outside is less than ideal.
Another benefit of playing pickleball in Florida is the state's many pickleball festivals and events. These events attract players from all over the state and even from other parts of the country. They offer a great opportunity to meet other players, learn new skills, and compete in a fun and exciting environment.
Playing pickleball is a great way to stay active, meet new people, and enjoy the beautiful weather of the state. With its abundance of outdoor and indoor courts, as well as its thriving pickleball community, Florida is the perfect place for players of all levels to enjoy the sport. So grab your paddle, find a court, and join in today!
Regulation indoor and outdoor pickleball courts are the same dimension. When given both options, most pickleball players choose indoor vs outdoor based on weather conditions. Wet courts can enhance the risk of slipping and falling. Proper shoes for the court surface can help reduce the risk of falls.
Indoor and outdoor places to play pickleball in FL.
Pickleball Is Fun For All Ages!