North Dakota Pickleball Courts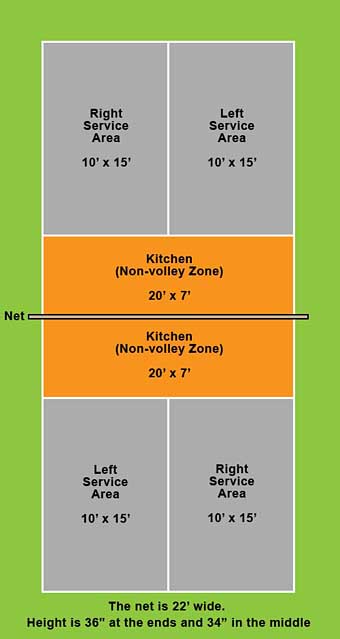 Indoor and outdoor pickleball locations in North Dakota cities
Looking for places to play pickleball in North Dakota? Pickleball court locations are listed by city with the number of indoor and/or outdoor courts, address, phone and website. Choose the comfort of climate-controlled indoor courts, or the fresh air and sunshine available on outdoor courts.
North Dakota Major Metro Areas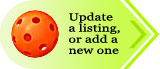 North Dakota has a continental climate, with long, cold winters and short, warm summers. The state experiences a wide range of temperatures throughout the year, with average winter temperatures in the single digits and average summer temperatures in the 70s. North Dakota is known for its harsh winters, which can make outdoor pickleball challenging for much of the year. However, there are many options for playing indoor pickleball throughout the state.
Indoor and outdoor Courts
Indoor pickleball is popular throughout North Dakota, with many cities and communities offering indoor courts for year-round play. The Fargo-Moorhead Pickleball Association is one of the largest pickleball organizations in the state, offering both indoor and outdoor play, as well as regular tournaments and clinics. The Minot Pickleball Association also offers indoor play, as well as regular events and clinics for players of all levels.
In addition to indoor options, there are also several outdoor pickleball courts throughout North Dakota. The Bismarck Parks and Recreation Department offers several outdoor pickleball courts, as well as indoor options during the winter months. The Grand Forks Pickleball Club also offers outdoor play, as well as a beginner's clinic for those new to the sport.
Places To Play
Overall, pickleball is a growing sport in North Dakota, with many options for players to enjoy both indoor and outdoor play. The sport offers a unique and enjoyable experience for players of all ages and abilities, and with its active and welcoming community, pickleball is sure to continue to thrive in North Dakota for years to come.
Regulation indoor and outdoor pickleball courts are the same dimension. When given both options, most pickleball players choose indoor vs outdoor based on weather conditions. Wet courts can enhance the risk of slipping and falling. Proper shoes for the court surface can help reduce the risk of falls.
Indoor and outdoor places to play pickleball in ND
Find places to play pickleball in North Dakota.