Wyoming Pickleball Courts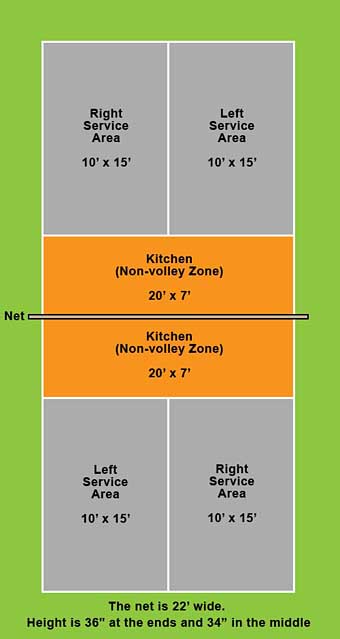 Indoor and outdoor pickleball locations in Wyoming cities
Looking for places to play pickleball in Wyoming? Pickleball court locations are listed by city with the number of indoor and/or outdoor courts, address, phone and website. Choose the comfort of climate-controlled indoor courts, or the fresh air and sunshine available on outdoor courts.
Wyoming Major Metro Areas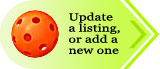 Wyoming has a semiarid to continental climate, with long, cold winters and short, hot summers. The state is known for its strong winds, particularly in the eastern regions. Despite the variable weather conditions, there are several options for playing pickleball in Wyoming, both indoors and outdoors.
Outdoor pickleball courts can be found in many public parks and recreational facilities throughout Wyoming. Some popular locations include the Teton County/Jackson Parks and Recreation Center in Jackson, the Lander Community Center in Lander, and the Casper Recreation Center in Casper. Additionally, the Wyoming Senior Olympics hosts outdoor pickleball tournaments and events throughout the state, with locations ranging from Laramie to Cheyenne.
Indoor and outdoor Courts
For indoor pickleball, there are several recreation centers and YMCA facilities throughout Wyoming that offer courts for public use. Some popular locations include the Lander Community Center, the Casper Recreation Center, and the Rock Springs Family Recreation Center. Additionally, many of these locations offer clinics and classes for players of all skill levels, making it easy for new players to get involved.
For those looking for more competitive play, there are several pickleball leagues and clubs throughout Wyoming. The Wyoming Pickleball Association, for example, hosts tournaments and events for players of all skill levels. Additionally, the Wyoming Senior Olympics hosts an annual pickleball tournament for players aged 50 and older, with events held in locations such as Casper and Gillette.
Places To Play
In conclusion, despite its variable climate, Wyoming offers many options for both indoor and outdoor pickleball play. With its active community and growing popularity, pickleball is sure to continue to thrive in Wyoming for years to come.
Regulation indoor and outdoor pickleball courts are the same dimension. When given both options, most pickleball players choose indoor vs outdoor based on weather conditions. Wet courts can enhance the risk of slipping and falling. Proper shoes for the court surface can help reduce the risk of falls.
Indoor and outdoor places to play pickleball in WY
Find places to play pickleball in Wyoming.