Peoria, AZ Pickleball Courts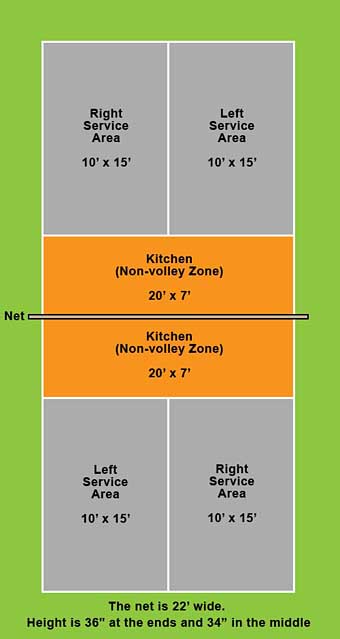 Places to play pickleball on indoor or outdoor courts in Peoria, Surn City, El Mirage, Surprise and other nearby cities.
Peoria, Arizona, offers several options for playing pickleball, making it a thriving community for pickleball enthusiasts. Whether you're a resident or visiting the area, you'll find numerous venues and facilities that cater to players of all skill levels and interests.
Nearby Places To Play Pickleball
Peoria, Arizona Area
Additional AZ cities in the Peoria area include Surn City West, El Mirage, Anthem and others.
Indoor Or Outdoor?
One prominent location for pickleball in Peoria is Paloma Community Park. This facility features four, dedicated outdoor pickleball courts. The Paloma Community Parkr offers open play sessions and is a popular destination for pickleball enthusiasts to connect, improve their skills, and engage in friendly competition.
Another notable option in Peoria is the Sundance Park Tennis & Pickleball Courts. This facility offers two outdoor pickleball courts, providing a versatile space for players to enjoy the sport. Sundance Park Tennis & Pickleball Courts hosts pickleball open play and tournaments. It's a welcoming environment for pickleball enthusiasts to socialize, make new connections, and have fun.
Peoria also boasts several other community parks with dedicated pickleball courts. Parks such as Pioneer Community Park and Paloma Community Park offer outdoor pickleball courts where players can enjoy the beautiful Arizona weather while playing their favorite sport. These parks often attract players of various skill levels, making it easy to find a game or join a friendly pickleball session.
Peoria experiences a desert climate, similar to many other parts of Arizona. Summers in Peoria are hot, with average daytime temperatures exceeding 100 degrees Fahrenheit (38 degrees Celsius). It's important to take precautions, such as staying hydrated and playing during cooler times of the day, to ensure a safe and enjoyable pickleball experience. Winters, on the other hand, are mild and pleasant, with average daytime temperatures ranging from the 60s to the 70s Fahrenheit (15-25 degrees Celsius). This allows for comfortable outdoor pickleball play during the winter months, making it an ideal time to enjoy the sport in Peoria.
Regulation indoor and outdoor pickleball courts are the same dimension. When given both options, most pickleball players choose indoor vs outdoor based on weather conditions. Wet courts can enhance the risk of slipping and falling. Proper shoes to match the court surface can also help reduce the risk of falls.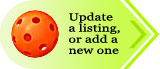 Indoor and outdoor pickleball locations nearby Peoria AZ
El Mirage Pickleball Courts
Pickleball Courts, PEM
24 outdoor courts
N Park Pl & W Cactus Rd El Mirage, AZ 85335
623 583-2121
Peoria Pickleball Courts
Alta Vista Park
2 outdoor courts
10631 W. Williams Road, Peoria, AZ 85383
623 773-7137
Country Meadows Park
2 outdoor courts
11098 W. Butler Drive, Peoria, AZ 85345
623 773-7137
Deer Village Park
2 outdoor courts
21217 N 88th Ln, Peoria, AZ 85382
623 773-7137
Liberty Park
2 outdoor courts
9700 W. Williams Road, Peoria, AZ 85383
623 773-7137
Paloma Community Park
4 outdoor courts
29799 N Lake Pleasant Pkwy, Peoria, AZ 85383
623-773-7137
Sundance Park Tennis & Pickleball Courts
2 outdoor courts
11091 N 71st Ave, Peoria, AZ 85345
623 773-7137
Windrose Park
2 outdoor courts
12859 N. 83rd Lane, Peoria, AZ 85381
623 773-7137
Surn City Pickleball Courts
Liberty Courts Pickleball Center
18 outdoor courts
13800 W Deer Valley Dr, Sun City West, AZ 85375
623 544-6580
Marinette Recreation Center of Sun City
12 outdoor courts
8 indoor courts
9860 W Union Hills Dr, Sun City, AZ 85373
623 876-3054
Sun City West-Pickleball Courts
8 outdoor courts
19803 N R H Johnson Blvd, Sun City West, AZ 85375
623 544-6000
Sunflower Pickleball Courts
7 outdoor courts
16501 N El Mirage Rd, Surprise, AZ 85378
623 583-0100
Surprise Pickleball Courts
Community Park Pickleball Courts
16 outdoor courts
15930 N Bullard Ave, Surprise, AZ 85374
623 222-2400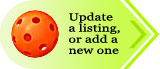 Find places to play pickleball near Peoria, Arizona.
Pickleball Is Fun For All Ages!