Gilbert, AZ Pickleball Courts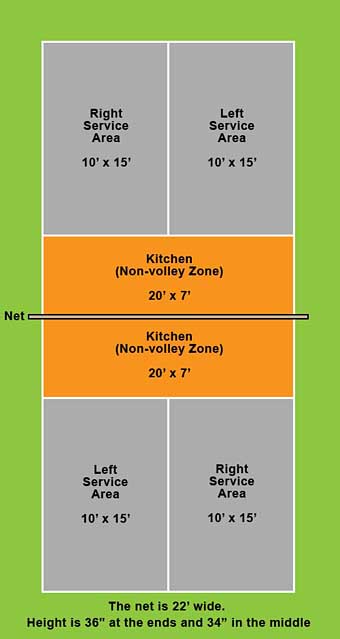 Places to play pickleball on indoor or outdoor courts in Gilbert, Arizona.
Gilbert, Arizona, offers several options for playing pickleball, catering to both casual players and those looking for more competitive play. The city boasts various facilities and parks that provide dedicated pickleball courts and a welcoming environment for players of all ages and skill levels.
Nearby Places To Play Pickleball
Gilbert AZ Area
Additional AZ cities in the Gilbert area include Queen Creek, Chandler Heights and others.
Indoor Or Outdoor?
One popular venue for pickleball in Gilbert is the Freestone Recreation Center. This state-of-the-art facility offers indoor pickleball courts, allowing for year-round play regardless of the weather conditions outside. The Freestone Recreation Center provides opportunities for open play sessions, leagues, and tournaments. They also offer pickleball clinics and lessons for beginners who want to learn the sport or for more advanced players looking to improve their skills.
Another notable location for pickleball enthusiasts in Gilbert is the Gilbert Regional Park. This expansive park features outdoor pickleball courts that are open to the public. With multiple courts available, players can often find a game or participate in pick-up sessions with other pickleball enthusiasts. The Gilbert Regional Park is known for its well-maintained facilities and beautiful surroundings, making it an excellent choice for outdoor pickleball.
In addition to these dedicated venues, Gilbert has pickleball clubs and groups that organize regular meetups and play sessions at various community parks and schools. These groups provide a friendly and inclusive environment for players to enjoy the sport, connect with other enthusiasts, and improve their pickleball skills. It's a great way to be a part of the thriving pickleball community in Gilbert.
When it comes to the climate in Gilbert, it experiences a desert climate similar to other parts of Arizona. Summers in Gilbert are characterized by hot and dry weather, with average daytime temperatures often exceeding 100 degrees Fahrenheit (38 degrees Celsius). It's important to take precautions and stay hydrated when playing pickleball during the summer months. Winters, on the other hand, are mild and pleasant, with average daytime temperatures ranging from the 60s to the 70s Fahrenheit (15-25 degrees Celsius). The comfortable winter climate allows for enjoyable outdoor pickleball play in Gilbert.
Regulation indoor and outdoor pickleball courts are the same dimension. When given both options, most pickleball players choose indoor vs outdoor based on weather conditions. Wet courts can enhance the risk of slipping and falling. Proper shoes to match the court surface can also help reduce the risk of falls.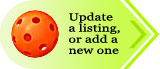 Indoor and outdoor pickleball locations near Gilbert, AZ
Gilbert Pickleball Courts
Adventures at Boulders Park
2 outdoor courts
3664 S Loback Ln, Gilbert, AZ 85297
480 759-4945
Freestone Recreation Center
4 indoor courts
1141 E Guadalupe Rd, Gilbert, AZ 85234
480 503-6202
Gilbert Regional Park
16 outdoor courts
3005 E Queen Creek Rd, Gilbert, AZ 85298
480 503-6200
Iron Courts
6 indoor courts
4874 S Val Vista Dr Suite 100, Gilbert, AZ 85298
480 566-0136
McQueen Park Activity Center
2 outdoor courts
510 N. Horne St, Gilbert, AZ 85233
480 503-6294
Pickleball Backyard
6 indoor courts
868 N Gilbert Rd, Gilbert, AZ 85234
480 757-0334
Val Vista Villages Pickleball Courts
4 outdoor courts
3710 E Main St, Mesa, AZ 85205
480 832-2547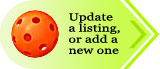 Find places to play pickleball in the Gilbert, AZ area.
Pickleball Is Fun For All Ages!