Arkansas Pickleball Courts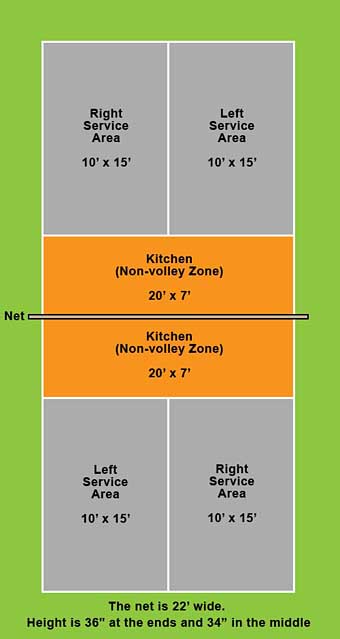 Indoor and outdoor pickleball locations in Arkansas cities
Arkansas is a state where it tends to rain relatively often, throughout all months of the year. This gives the climate a humid subtropical classification. Temperatures are mild enough to allow outdoor activities for most of the year. In many populated areas of the state, players can find places to play pickleball both indoors and out. Looking for places to play pickleball in Arkansas? Pickleball court locations are listed by city with the number of indoor and/or outdoor courts, address, phone and website. Choose the comfort of climate-controlled indoor courts, or the fresh air and sunshine available on outdoor courts.
Arkansas Major Metro Areas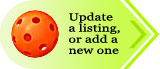 Pickleball is a fun and fast-paced sport that is becoming increasingly popular in Arkansas. With its combination of elements from tennis, badminton, and ping pong, pickleball is a great way to get active, improve your coordination and socialize with others.
Arkansas is home to many outdoor pickleball courts and indoor facilities, making it easy for enthusiasts of all levels to enjoy the sport year-round. Whether you're a beginner or a seasoned player, you'll find a welcoming community in Arkansas that is passionate about pickleball.
One of the great things about playing pickleball in AR is the state's beautiful weather. With its mild winters and warm summers, Arkansas is the perfect place for outdoor pickleball. Many of the state's public parks have pickleball courts that are open to the public, so you can grab your paddle and head outside for a game with friends or family.
If you prefer to play indoors, there are plenty of options as well. Many community centers, gyms, and recreation centers have indoor pickleball courts that are available for rent or use with a membership. This means you can enjoy the sport even when the weather outside is less than ideal.
One of the best things about playing pickleball is the sense of community that comes with it. The pickleball community in Arkansas is welcoming and inclusive, and players of all levels are encouraged to get involved. Whether you're a beginner or an experienced player, you'll find plenty of people to play with and learn from in Arkansas.
In addition to the social benefits, pickleball is also a great way to stay active and healthy. The sport provides a low-impact workout that can improve your cardiovascular health, coordination, and balance. Playing pickleball regularly can also help reduce stress and improve your overall mental health.
If you're new to pickleball, there are plenty of resources available in Arkansas to help you get started. Many community centers and recreation centers offer classes and clinics for beginners, and there are also pickleball clubs and leagues throughout the state that you can join.
Playing pickleball is a great way to stay active, socialize with others, and enjoy the beautiful weather of the state. With so many outdoor and indoor courts available, players of all levels can enjoy the sport year-round. So grab your paddle, find a court, and join the pickleball community today!
Regulation indoor and outdoor pickleball courts are the same dimension. When given both options, most pickleball players choose indoor vs outdoor based on weather conditions. Wet courts can enhance the risk of slipping and falling. Proper shoes for the court surface can help reduce the risk of falls.
Indoor and outdoor places to play pickleball in AR
Find places to play pickleball in Arkansas.