Prescott AZ Pickleball Courts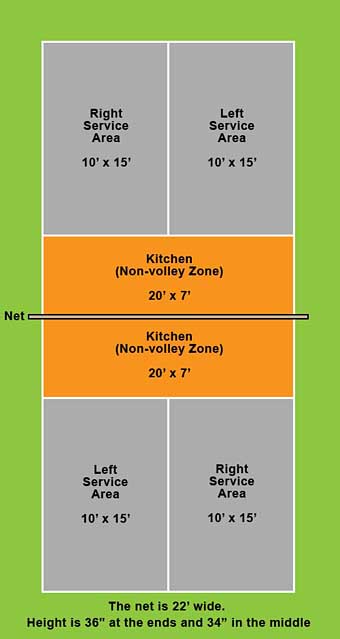 Places to play pickleball on indoor or outdoor courts in Prescott, Chino Valley, Dewey, Prescott Valley and other nearby cities.
Prescott, Arizona, offers several options for playing pickleball, catering to the growing community of pickleball enthusiasts in the area. Whether you're a local resident or visiting the city, you'll find various venues and facilities that provide opportunities for pickleball play and organized events.
Nearby Places To Play Pickleball
Prescott AZ Area
Additional cities in Northern AZ include Humboldt, Prescott Valley, Williamson, Yavapai Hills and others.
Indoor Or Outdoor?
One popular location for pickleball in Prescott is the Pioneer Park Pickleball Courts. This facility offers outdoor pickleball courts that are open to the public. With multiple courts available, players can often find a game or participate in pick-up sessions with other pickleball enthusiasts. Pioneer Park is known for its well-maintained facilities and the vibrant pickleball community that gathers there.
Another notable option in Prescott is the Prescott Pickleball Association. This club organizes regular play sessions and events for its members at various venues across the city. They provide opportunities for players of all skill levels to connect, improve their skills, and participate in friendly competition. The club fosters a welcoming and inclusive environment for pickleball enthusiasts, creating a sense of community and camaraderie among its members.
Prescott also has several community centers and recreational facilities that offer pickleball programs. For example, the Prescott YMCA and the Santa Fe Station Park provide opportunities for pickleball play for beginners or those looking to refine their skills. These facilitieshave dedicated pickleball courts.
Prescott enjoys a mild four-season climate due to its higher elevation. Summers in Prescott are generally cooler compared to other parts of Arizona, with average daytime temperatures ranging from the 80s to the 90s Fahrenheit (26-32 degrees Celsius). This makes summer a comfortable time for outdoor pickleball play in Prescott. Winters can be chilly, with temperatures occasionally dropping below freezing, but daytime temperatures often range from the 40s to the 50s Fahrenheit (4-10 degrees Celsius). It's important to dress in layers during winter pickleball sessions. The pleasant climate of Prescott allows for enjoyable pickleball activities throughout the year.
Regulation indoor and outdoor pickleball courts are the same dimension. When given both options, most pickleball players choose indoor vs outdoor based on weather conditions. Wet courts can enhance the risk of slipping and falling. Proper shoes to match the court surface can also help reduce the risk of falls.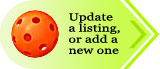 Indoor and outdoor pickleball locations near Prescott AZ
Chino Valley Pickleball Courts
Chino Valley Community Center Pickleball Courts
3 outdoor courts
1527 N Rd 1 E, Chino Valley, AZ 86323
928 636-9780
Dewey Pickleball Courts
Prescott Country Club
1 outdoor courts
1030 Prescott Country Club Blvd,Dewey, AZ 86327
928 772-8984
Prescott Area Pickleball Courts
Espire Sports
14 indoor courts
3400 Gateway Blvd, Prescott, AZ 86303
928 237-5250
Prescott Pickleball Association
12 outdoor courts
1195 Commerce Dr, Prescott, AZ 86305
NO PHONE
Prescott YMCA
3 indoor courts
750 Whipple St, Prescott, AZ 86301
928 445-7221
Santa Fe Station Park
4 outdoor courts
6751 Santa Fe Loop Rd, Prescott Valley, AZ 86314
928 759-3090
The Club at Prescott Lakes
5 outdoor courts
311 E Smoke Tree Ln, Prescott, AZ 86301
928 443-3500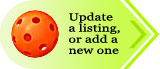 Find places to play pickleball in the Prescott, AZ area.
Pickleball Is Fun For All Ages!