Chandler, AZ Pickleball Courts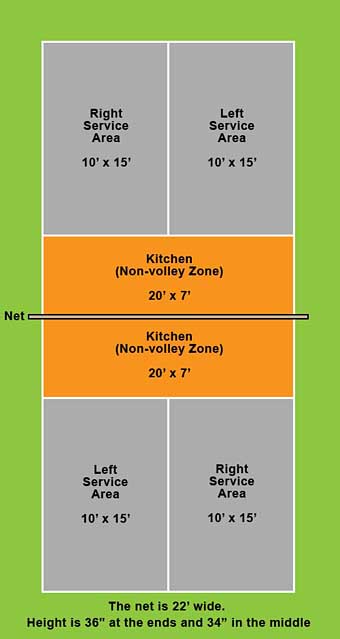 Places to play pickleball on indoor or outdoor courts in Chandler, Sun Lakes, Ahwatukee and other Chandler area cities.
Chandler, Arizona, offers a variety of options for playing pickleball, catering to players of all skill levels and preferences. Whether you're a beginner looking to learn the sport or an experienced player seeking competitive play, you'll find numerous venues in Chandler that provide pickleball opportunities.
Nearby Places To Play Pickleball
Chandler AZ Area
Additional cities nearby Chandler include Sun Lakes, Ahwatukee and others.
Indoor Or Outdoor?
One popular location for pickleball in Chandler is the Tumbleweed Recreation Center. This facility features indoor courts, making it an excellent choice for year-round play, especially during the scorching summer months. The Tumbleweed Recreation Center offers open play sessions, leagues, and clinics for players to improve their skills and enjoy the sport in a friendly and inclusive environment.
Another notable option is the Arrowhead Park Pickleball Courts, which offers six dedicated pickleball courts alongside its tennis facilities. At this time there is no charge to play, on a drop-in basis.
For those who enjoy outdoor pickleball, Chandler has parks with pickleball courts.These outdoor venues often provide a more relaxed and laid-back atmosphere, allowing players to appreciate the pleasant Chandler weather while engaging in their favorite sport.
In terms of climate, Chandler experiences a desert climate, similar to many other cities in Arizona. Summers in Chandler are hot, with daytime temperatures often exceeding 100 degrees Fahrenheit (38 degrees Celsius). It's important to take precautions and stay hydrated when playing pickleball during the summer months. Winters in Chandler are mild and pleasant, with daytime temperatures ranging from the 60s to the 70s Fahrenheit (15-25 degrees Celsius). This makes winter an ideal time to enjoy outdoor pickleball without the intense heat. Chandler's climate overall allows for pickleball play throughout the year, with indoor options available to beat the heat during the summer season.
Regulation indoor and outdoor pickleball courts are the same dimension. When given both options, most pickleball players choose indoor vs outdoor based on weather conditions. Wet courts can enhance the risk of slipping and falling. Proper shoes to match the court surface can also help reduce the risk of falls.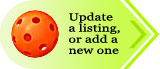 Indoor and outdoor pickleball locations in and nearby Chandler AZ
Chandler Pickleball Courts
Arbuckle Park
1 outdoor courts
2671 E Le Grand Loop, Chandler, AZ 85286
480 782-2752
Arrowhead Park Pickleball Courts
6 outdoor courts
1475 W Erie St, Chandler, AZ 85224
480 782-2727
La Paloma Park
1 outdoor courts
6579 S Amanda Blvd, Chandler, AZ 85249
480 782-2727
Pickleball Kingdom
15 indoor courts
4950 W Ray Rd, Chandler, AZ 85226
480 818-9980
Sunset Shores Park
8 outdoor courts
3305 S Price Rd, Chandler, AZ 85248
480 782-2000
Tumbleweed Recreation Center
4 indoor courts
745 E Germann Rd, Chandler, AZ 85286
480 782-2000
Sun Lakes Pickleball Courts
Cottonwood Country Club
7 outdoor courts
25630 S Brentwood Dr, Sun Lakes, AZ 85248
480 895-3550
OakWood Country Club
10 outdoor courts
24218 South Oakwood Boulevard, Sun Lakes, AZ 85248
480 317-3600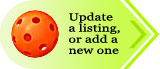 Find places to play pickleball in the Chandler, AZ area.
Pickleball Is Fun For All Ages!