Flagstaff AZ Pickleball Courts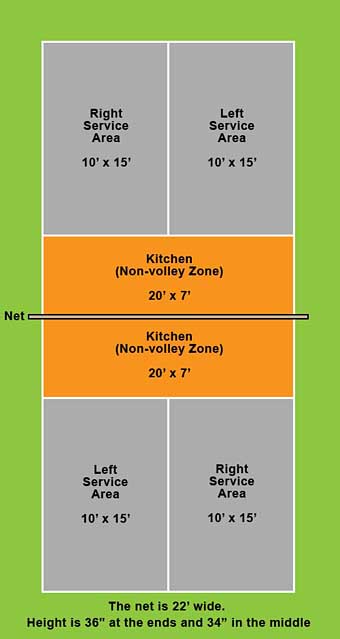 Places to play pickleball on indoor or outdoor courts in the Flagstaff, Arizona area.
Flagstaff, Arizona, offers a few options for playing pickleball, allowing residents and visitors to enjoy this popular sport in the cool mountain air. While pickleball facilities may be more limited compared to larger cities, there are still opportunities to play and connect with the local pickleball community in Flagstaff.
Nearby Places To Play Pickleball
Flagstaff AZ Area
Additional cities in nearby Flagstaff include Kachina Village, Mountainaire and others.
Indoor Or Outdoor?
One of the places to play pickleball in Flagstaff is at the The Flagstaff Aquaplex. The facility provides indoor courts that are available for open play sessions, leagues, and pickleball clinics. The Flagstaff Aquaplex offers a welcoming environment for players of all skill levels and provides an excellent opportunity to engage in pickleball year-round, regardless of the weather conditions outside.
Another option for pickleball enthusiasts is the Northern Arizona University (NAU) Recreation Center. NAU offers indoor courts for pickleball play, and the facility is open to both students and the general public. The Recreation Center often organizes pickleball events and tournaments, providing opportunities for players to compete and showcase their skills. It's a vibrant hub for pickleball in Flagstaff and a great place to connect with fellow enthusiasts.
Additionally, some outdoor parks in Flagstaff feature pickleball courts. Thorpe Park, for example, offers dedicated pickleball courts where players can enjoy the fresh mountain air while engaging in their favorite sport. These outdoor venues allow players to take advantage of the natural beauty surrounding Flagstaff while enjoying pickleball in a more relaxed and open setting.
As for the climate in Flagstaff, it is notably different from many other parts of Arizona due to its higher elevation and mountainous location. Flagstaff experiences a continental climate, characterized by cool summers and cold winters. Summers are mild and pleasant, with average daytime temperatures ranging from the 70s to the low 80s Fahrenheit (20-27 degrees Celsius). This makes it an ideal time to engage in outdoor activities, including pickleball, without being overwhelmed by extreme heat.
However, it's important to note that winters in Flagstaff can be cold and snowy. Average daytime temperatures during winter range from the 30s to the 40s Fahrenheit (around 0 degrees Celsius). While outdoor pickleball may not be feasible during the winter months, indoor facilities such as the Flagstaff Recreation Center and NAU Recreation Center provide year-round options for pickleball enthusiasts to enjoy the sport regardless of the weather conditions outside.
Regulation indoor and outdoor pickleball courts are the same dimension. When given both options, most pickleball players choose indoor vs outdoor based on weather conditions. Wet courts can enhance the risk of slipping and falling. Proper shoes to match the court surface can also help reduce the risk of falls.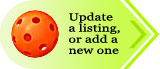 Indoor and outdoor pickleball locations near Flagstaff, AZ
Flagstaff Pickleball Courts
Bushmaster Park
8 outdoor courts
3150 N Alta Vista, Flagstaff, AZ 86004
928 213-2000
Continental Country Club
6 outdoor courts
2380 N. Oakmont Drive, Flagstaff, AZ 86004
928 526-5125
Flagstaff Aquaplex
2 indoor courts
1702 N 4th Street, Flagstaff, AZ 86004
928 213-2300
Flagstaff Athletic Club – East
4 indoor courts
1500 N. Country Club Road, Flagstaff, AZ 86004
928 526-0137
Flagstaff Family YMCA
2 indoor courts
1001 N. Turquoise Drive, Flagstaff, AZ 86001
928 637-6590
Ponderosa Park
2 outdoor courts
2512 N 1st St, Flagstaff, AZ 86004
928 213-2000
Raymond County Park
1 outdoor court
3305 Kachina Trail, Flagstaff, AZ 86005
928 679-7120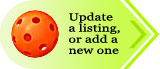 Find places to play pickleball in the Flagstaff, AZ area.
Pickleball Is Fun For All Ages!