Scottsdale, Arizona Pickleball Courts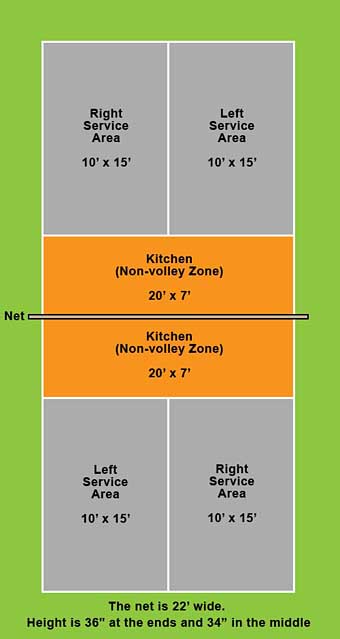 Find places to play pickleball on indoor or outdoor courts in Scottsdale, Arizona.
Scottsdale, Arizona, is a vibrant city with numerous options for playing pickleball. Whether you're a local resident or visiting the area, you'll find a range of venues and facilities that cater to pickleball enthusiasts of all skill levels and interests.
Nearby Places To Play Pickleball
Indoor Or Outdoor?
One popular location for pickleball in Scottsdale is Horizon Park. This facility offers eight dedicated pickleball courts. Horizon Park provides opportunities for open play, leagues, and tournaments. With its well-maintained courts and professional staff, it's a hub for pickleball enthusiasts to connect and engage in the sport.
Another notable option in Scottsdale is the Cholla Park. The park offers open play sessions, and friendly competitions. It's a welcoming environment that encourages players to enjoy pickleball and socialize with others who share a passion for the sport.
Additionally, many parks in Scottsdale feature pickleball courts that are open to the public. For instance, Chaparral Park and Thompson Peak Park offer outdoor pickleball courts where players can enjoy the beautiful Arizona weather while engaging in their favorite sport. These parks often host informal games and pick-up sessions, allowing players to connect and have fun in a more relaxed setting.
Scottsdale experiences a desert climate, characterized by hot summers and mild winters. Summers in Scottsdale can be scorching, with average daytime temperatures exceeding 100 degrees Fahrenheit (38 degrees Celsius). It's important to take precautions, such as playing during cooler hours of the day and staying hydrated, to ensure a safe and enjoyable pickleball experience. Winters, on the other hand, are mild and pleasant, with average daytime temperatures ranging from the 60s to the 70s Fahrenheit (15-25 degrees Celsius). This makes winter an ideal time to engage in outdoor pickleball play in Scottsdale, taking advantage of the comfortable weather and enjoying the sport to the fullest.
Regulation indoor and outdoor pickleball courts are the same dimension. When given both options, most pickleball players choose indoor vs outdoor based on weather conditions. Wet courts can enhance the risk of slipping and falling. Proper shoes to match the court surface can also help reduce the risk of falls.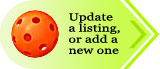 Indoor and outdoor pickleball locations in Scottsdale, Arizona
Scottsdale Pickleball Courts
Cholla Park
8 outdoor courts
11320 E Via Linda, Scottsdale, AZ 85259
480 312-7275
Desert Foothills YMCA
3 indoor courts
34250 N 60th St, Scottsdale, AZ 85266
480 596-9622
Horizon Park
8 outdoor courts
15444 N 100th St, Scottsdale, AZ 85260
480 312-2650
Scottsdale Community College
6 outdoor courts
9000 E Chaparral Rd, Scottsdale, AZ 85256
480 423 6460
Seidwinder Pickleball
2 outdoor courts
6000 E Camelback Rd, Scottsdale, AZ 85251
602 885-6150
The Orchard Indoor Pickleball Club
2 indoor courts
9035 E Pima Center Pkwy, Scottsdale, AZ 85258

480 433-9187
Thompson Peak Park
3 outdoor courts
20199 N 78th Pl, Scottsdale, AZ 85255
480 312-7275
Valley Of The Sun Jewish Community Center
2 outdoor courts
2 indoor courts
12701 N Scottsdale Rd, Scottsdale, AZ 85254
480 483-7121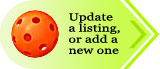 Find places to play pickleball in the Scottsdale, AZ area.
Pickleball Is Fun For All Ages!