Tucson AZ Pickleball Courts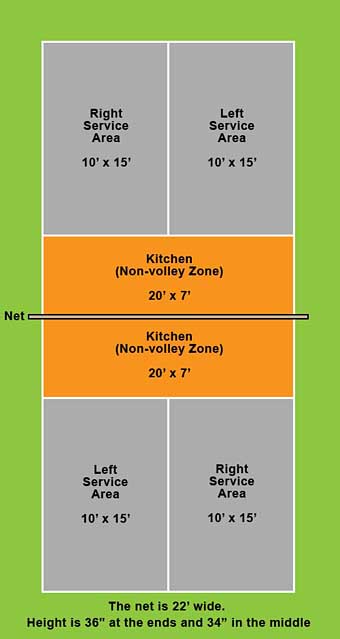 Places to play pickleball on indoor or outdoor courts in Tucson and other Southern AZ cities.
Tucson, Arizona, offers numerous options for playing pickleball, making it a thriving city for pickleball enthusiasts. Whether you're a local resident or visiting the area, you'll find a range of venues and facilities that cater to players of all skill levels and interests.
Nearby Places To Play Pickleball
Tucson AZ area
Additional cities nearby Tucson include Casas Adobes, Sahuarita, Littletown and others.
Indoor Or Outdoor?
One popular location for pickleball in Tucson is the Tucson Racquet and Fitness Club. This facility features dedicated indoor pickleball courts and offers open play sessions, leagues, and tournaments. The Tucson Racquet and Fitness Club provides a welcoming environment for pickleball enthusiasts to connect, improve their skills, and engage in friendly competition.
Another notable option in Tucson is the Udall Recreation Center. This center offers both indoor and outdoor pickleball courts, providing players with versatile options for year-round play. The Udall Recreation Center hosts pickleball programs, lessons, and open play sessions for players of all ages and abilities. It's a hub for the pickleball community in Tucson, where players can meet, socialize, and enjoy the sport.
Additionally, Tucson has several community parks with dedicated pickleball courts. For instance, Oro Valley Recreation Center and Reffkin Tennis Center offer outdoor pickleball courts. These locations often attract players of various skill levels and provide opportunities for casual pickleball play and organized events. They are great places to connect with other pickleball enthusiasts and enjoy the beautiful Tucson weather.
Tucson experiences a desert climate, characterized by hot summers and mild winters. Summers in Tucson can be very hot, with average daytime temperatures exceeding 100 degrees Fahrenheit (38 degrees Celsius). It's important to take precautions, such as playing during cooler hours of the day and staying hydrated, to ensure a safe and enjoyable pickleball experience. Winters, on the other hand, are mild and pleasant, with average daytime temperatures ranging from the 60s to the 70s Fahrenheit (15-25 degrees Celsius). This makes winter an ideal time to engage in outdoor pickleball play in Tucson, taking advantage of the comfortable weather and enjoying the sport to the fullest.
Regulation indoor and outdoor pickleball courts are the same dimension. When given both options, most pickleball players choose indoor vs outdoor based on weather conditions. Wet courts can enhance the risk of slipping and falling. Proper shoes to match the court surface can also help reduce the risk of falls.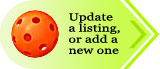 Indoor and outdoor pickleball locations near Tucson AZ
Tucson Pickleball Courts
Clements Recreation Center
3 indoor courts
8155 E Poinciana Dr, Tucson, AZ 85730
520 791-5787
Donna R. Liggins Center
6 indoor courts
2160 N 6th Ave, Tucson AZ 85705
520 791-3247
Kino Sports Complex
20 outdoor courts
2500 E. Ajo Way, Tucson, AZ 85713
520 724-5466
Leman Academy of Excellence
3 indoor courts
7720 N Silverbell Rd, Tucson, AZ 85743
520 462-1202
Northwest YMCA
2 outdoor courts
4 indoor courts
7770 N Shannon Rd, Tucson, AZ 85741
520 229-9001
Oro Valley Recreation Center
6 outdoor courts
10555 N La Cañada Drive, Oro Valley 85737
520 544-1900
Ott Family YMCA
4 indoor courts
401 S Prudence Rd, Tucson, AZ 85710
520 885-2317
Reffkin Tennis Center
8 outdoor courts
50 S Alvernon Way, Tucson, AZ 85711
520 791-4896
Skyline Country Club Pickleball Courts
4 outdoor courts
5200 E St Andrews Dr, Tucson, AZ 85718
520 299-4977
Sporting Chance Center
4 indoor courts
2100 W Curtis Rd, Tucson, AZ 85705
520 820-5168
Tucson Jewish Community Center
3 outdoor courts
3800 E River Rd, Tucson, AZ 85718
520 299-3000
Tucson Racquet Club
12 outdoor courts
4001 N Country Club Road Tucson, AZ 85716
520 795-6960
Udall Park
12 outdoor courts
3 indoor courts
7290 E Tanque Verde Rd, Tucson, AZ 85715
520 791-4873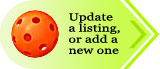 Find places to play pickleball in the Tucson, AZ area.
Pickleball Is Fun For All Ages!