Phoenix AZ Pickleball Courts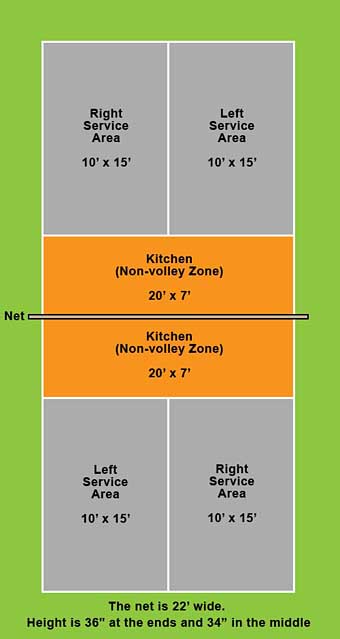 Places to play pickleball on indoor or outdoor courts in Phoenix, Avondale, Goodyear and other nearby cities.
Phoenix, Arizona, offers a plethora of options for playing pickleball, making it a vibrant hub for pickleball enthusiasts. Whether you're a beginner or an experienced player, you'll find numerous venues and facilities throughout the city that cater to all skill levels and preferences.
Nearby Places To Play Pickleball
Phoenix AZ Area
Additional AZ cities in the Phoenix area include Glendale, Buckeye and others.
Indoor Or Outdoor?
One popular location for pickleball in Phoenix is the Pecos Park Community Center. This facility features dedicated indoor pickleball courts, providing a comfortable environment for year-round play. The Pecos Park Community Center offers open play sessions, leagues, and clinics for players of all ages and abilities. It's a bustling hub where pickleball enthusiasts can connect, improve their skills, and engage in friendly competition.
Another notable option in Phoenix is the Paseo Highlands Pickleball Courts. Alongside its tennis courts, the Paseo Highlands Park offers dedicated pickleball courts. The Paseo Highlands Park is a great place to host pickleball events, tournaments, and clinics, providing opportunities for competitive play and skill development. With its well-maintained courts and vibrant pickleball community, it's a go-to destination for pickleball enthusiasts in the city.
Additionally, many community parks in Phoenix feature pickleball courts. Parks such as Paradise Valley Park and Encanto Sports Complex offer outdoor pickleball courts that are open to the public. These parks provide a more relaxed and casual setting for pickleball play, allowing players to enjoy the pleasant Phoenix weather while engaging in their favorite sport.
Phoenix experiences a subtropical desert climate, characterized by extremely hot summers and mild winters. Summers in Phoenix are scorching, with average daytime temperatures often exceeding 100 degrees Fahrenheit (38 degrees Celsius). It's crucial to take precautions, such as playing during cooler hours of the day and staying hydrated, to ensure the safety and enjoyment of pickleball activities. Winters, however, are mild and pleasant, with average daytime temperatures ranging from the 60s to the 70s Fahrenheit (15-25 degrees Celsius). This makes winter an ideal time to engage in outdoor pickleball play in Phoenix, taking advantage of the comfortable weather and enjoying the sport to the fullest.
Regulation indoor and outdoor pickleball courts are the same dimension. When given both options, most pickleball players choose indoor vs outdoor based on weather conditions. Wet courts can enhance the risk of slipping and falling. Proper shoes to match the court surface can also help reduce the risk of falls.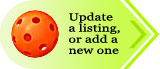 Indoor and outdoor pickleball locations near Phoenix, AZ
Avondale Pickleball Courts
Alamar Park
4 outdoor courts
4155 S El Mirage Rd, Avondale, AZ 85353
623 333-2400
Festival Fields Park
4 outdoor courts
101 E Lower Buckeye Rd, Avondale, AZ 85323
623 333-2400
Goodyear Pickleball Courts
Goodyear Recreation Campus
6 outdoor courts
420 Estrella Pkwy, Goodyear, AZ 85338
623 882-7525
South Lake Park
4 outdoor courts
11111 San Miguel, Goodyear, AZ 85338
Phoenix Pickleball Courts
Ahwatukee Recreation Center
4 outdoor courts
5001 E Cheyenne Dr, Phoenix, AZ 85044
480 893-2549
Deem Hills Park
2 outdoor courts
5050 W. Andrea Lane, Phoenix, AZ 85083
602 262-6575
Deer Valley Community Center
4 indoor courts
2001 W Wahalla Ln, Phoenix, AZ 85027
602 495-3735
Encanto Sports Complex​
3 outdoor courts
2121 N. 15th Ave, Phoenix, AZ 85007
602 261-8443
G R Herberger Park
4 outdoor courts
5802 E. Indian School Rd, Phoenix, AZ 85018
602 262-6696
Goelet Beuf Community Center
4 indoor courts
3435 W Pinnacle Peak Rd, Phoenix, AZ 85027
602 534-4754
Paradise Valley Community Center
4 indoor courts
17402 N 40th St, Phoenix, AZ 85032
602 495-3777
Paseo Highlands Pickleball Courts
6 outdoor courts
3322 W Knudsen Dr, Phoenix, AZ 85027
602 534-4745
Pecos Park
16 outdoor courts
2 indoor courts
16827 S 48th St, Phoenix, AZ 85048
928 923-6690
Rose Mofford Sports Complex
3 outdoor courts
9833 N 25th Ave, Phoenix, AZ 85021
602 261-8011
Sunnyslope Community Center
3 indoor courts
802 E Vogel Ave, Phoenix, AZ 85020
602 262-6661
Telephone Pioneers of America Park
4 outdoor courts
1946 W Morningside Dr, Phoenix, AZ 85023
602 495-3735
Washington Activity Center
4 indoor courts
2240 W Citrus Way, Phoenix, AZ 85015
602 262-6971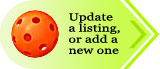 Find places to play pickleball in the Phoenix, AZ area.
Pickleball Is Fun For All Ages!