Pinetop, Lakeside, Show Low & White Mountains AZ Pickleball Courts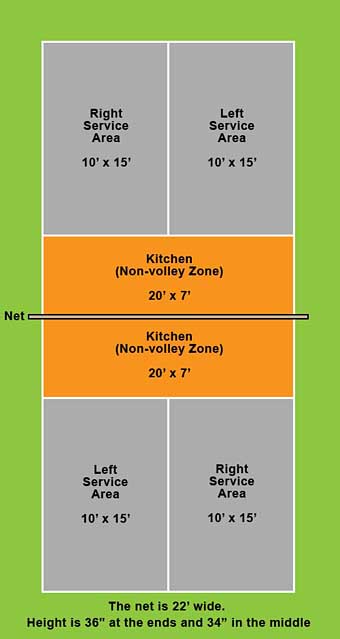 Places to play pickleball on indoor or outdoor courts in Pinetop, Lakeside, Show Low and other White Mountain AZ cities.
The White Mountains region in Arizona offers several options for playing pickleball, providing a picturesque setting for enthusiasts to enjoy the sport amidst the natural beauty of the area. While the region is more known for its outdoor recreational opportunities, pickleball has gained popularity, and there are facilities available for players to engage in this exciting game.
Nearby Places To Play Pickleball
White Mountains AZ Area
Additional AZ cities in the White Mountains include Alpine, Springerville, Greer, St. Johns, Eagar, Snowflake, Taylor and others.
Indoor Or Outdoor?
One popular location for playing pickleball in the White Mountains is the Woodland Lake Park in Lakeside. This facility offers two outdoor pickleball courts, allowing players to enjoy the game during pleasant weather. It's a vibrant hub where pickleball enthusiasts can connect, improve their skills, and participate in organized events.
Another option for pickleball in the White Mountains is the Show Low City Campus Gym. In addition to its aquatic facilities, the center offers outdoor pickleball courts for players to enjoy. The Show Low City Campus Gym offers four outdoor courts providing opportunities for friendly competition and skill development. It's a popular spot where players can experience the thrill of pickleball while surrounded by the scenic beauty of the White Mountains.
Pinetop-Lakeside, located in the picturesque White Mountains of Arizona, offers a plethora of outdoor activities for nature enthusiasts and adventure seekers. One of the most popular activities in the area is hiking, thanks to the abundance of scenic trails that wind through the surrounding forests and mountains. From leisurely strolls to challenging treks, there's a trail for every skill level. The Panorama Trail offers breathtaking vistas of the rolling hills and shimmering lakes, while the Mogollon Rim Trail takes hikers along the edge of a dramatic cliff, providing awe-inspiring views. Whether you're a nature lover or simply looking to escape the hustle and bustle of city life, hiking in Pinetop-Lakeside is a rejuvenating experience.
In addition to hiking, Pinetop-Lakeside offers fantastic opportunities for fishing and boating. The area is dotted with numerous lakes and streams, making it a haven for anglers. Lakes such as Fool Hollow Lake and Rainbow Lake are teeming with trout, bass, and catfish, enticing both seasoned and novice fishermen. Rent a boat or kayak to explore the calm waters, or simply cast your line from the shore and enjoy the serenity of nature. With its tranquil lakes and majestic forests, Pinetop-Lakeside is an outdoor paradise, providing endless possibilities for relaxation and adventure in the heart of Arizona's natural beauty.
Show Low, AZ, nestled in the White Mountains of Arizona, offers a wide range of exciting outdoor activities for locals and visitors alike. One of the highlights is the expansive Show Low Trail System, which provides opportunities for hiking, mountain biking, and horseback riding. With trails of varying lengths and difficulties, adventurers can explore the lush forests, meandering creeks, and breathtaking mountain views. Show Low is also a golfer's paradise, boasting several well-maintained golf courses that blend seamlessly with the surrounding natural beauty. Additionally, the nearby Fool Hollow Lake Recreation Area offers opportunities for boating, fishing, and camping, where visitors can immerse themselves in the serene beauty of the lake and enjoy outdoor activities in a tranquil setting. Whether it's exploring the trails, teeing off on the golf courses, or enjoying water sports at the lake, Show Low offers endless outdoor adventures for nature enthusiasts and active individuals.
The climate in the White Mountains region differs from the typical desert climate found in other parts of Arizona. The higher elevation brings milder temperatures, especially during the summer months. Summers in the White Mountains are generally cooler, with average daytime temperatures ranging from the 70s to the 80s Fahrenheit (21-27 degrees Celsius). This makes it pleasant to play pickleball outdoors even in the peak of summer. Winters can be colder, with average daytime temperatures ranging from the 40s to the 50s Fahrenheit (4-10 degrees Celsius). It's advisable to dress in layers during winter pickleball sessions. Overall, the White Mountains' climate offers a refreshing change from the desert heat, providing an enjoyable setting for pickleball enthusiasts to engage in their favorite sport throughout the year.
Regulation indoor and outdoor pickleball courts are the same dimension. When given both options, most pickleball players choose indoor vs outdoor based on weather conditions. Wet courts can enhance the risk of slipping and falling. Proper shoes to match the court surface can also help reduce the risk of falls.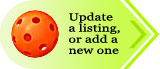 Indoor and outdoor pickleball locations in the White Mountains
Pinetop-Lakeside Pickleball Courts
Woodland Lake Park
2 outdoor courts
325 W White Mountain Blvd Lakeside, AZ 85929
928 368-8696
Show Low Pickleball Courts
Show Low City Campus Gym
4 outdoor courts
760 E McNeil, Show Low, AZ 85901
928 532-4000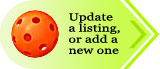 Find places to play pickleball in the Pinetop-Lakeside & Show Low, AZ area.
Pickleball Is Fun For All Ages!