Michigan Pickleball Courts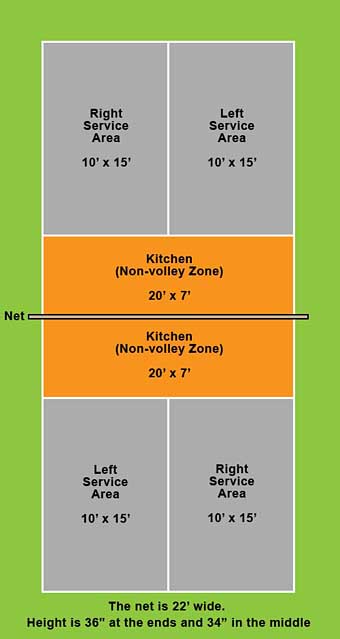 Indoor and outdoor pickleball locations in Michigan cities
Looking for places to play pickleball in Michigan? Pickleball court locations are listed by city with the number of indoor and/or outdoor courts, address, phone and website. Choose the comfort of climate-controlled indoor courts, or the fresh air and sunshine available on outdoor courts.
Michigan Major Metro Areas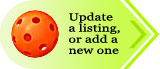 Pickleball is a popular sport in Michigan, but weather conditions can sometimes make it challenging to play outdoors year-round. Fortunately, there are many indoor and outdoor options available to pickleball enthusiasts in Michigan. Here are some options and places to play pickleball indoors during winter, and outdoors during summer.
Indoor Courts
During winter months, indoor pickleball courts are a great option for those who want to continue playing without interruption. Many community centers, recreation centers, and gyms in Michigan offer indoor pickleball courts, such as the Franklin Athletic Club in Southfield, the West Bloomfield Parks and Recreation Center in West Bloomfield, and the Delta Township Enrichment Center in Lansing.
Outdoor Courts
When summer arrives in Michigan, outdoor pickleball courts provide a great option for those who want to enjoy fresh air and sunshine while playing. Many public parks in Michigan offer outdoor pickleball courts, such as the Treetops Resort in Gaylord, the Kensington Metropark in Milford, and the Kiwanis Park in Ann Arbor.
Community Centers
Many community centers throughout Michigan offer pickleball courts as part of their facilities. These centers can provide players with access to equipment, as well as opportunities to play with others in their local communities. Some examples include the Waterford Oaks County Park in Waterford, the Canton Sports Center in Canton, and the Grosse Pointe Woods Community Center in Grosse Pointe Woods.
Private Clubs and Gyms
For those looking for more exclusive or specialized pickleball options, private clubs and gyms in Michigan can provide a great option. Many of these facilities offer dedicated pickleball courts, as well as training and coaching services for those who want to improve their skills. Some examples include the Birmingham Athletic Club in Birmingham, the Genesys Athletic Club in Grand Blanc, and the Great Lakes Athletic Club in Lake Orion.
No matter where you choose to play, Michigan has a wide variety of options for anyone interested in the sport of pickleball. Whether you prefer indoor or outdoor play, or want to play with others in a community or in a more exclusive setting, there is something for everyone. So grab a paddle and some friends, and get ready to enjoy the excitement of pickleball all year-round!
Regulation indoor and outdoor pickleball courts are the same dimension. When given both options, most pickleball players choose indoor vs outdoor based on weather conditions. Wet courts can enhance the risk of slipping and falling. Proper shoes for the court surface can help reduce the risk of falls.
Indoor and outdoor places to play pickleball in MI
Find places to play pickleball in Michigan.