Mesa, AZ Pickleball Courts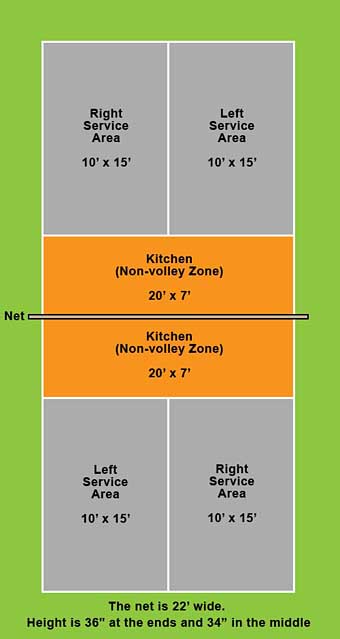 Places to play pickleball on indoor or outdoor courts in Mesa, Arizona.
Mesa, Arizona, offers a plethora of options for playing pickleball, making it a vibrant hub for pickleball enthusiasts in the region. Whether you're a beginner looking to learn the sport or a seasoned player seeking competitive play, Mesa has a range of venues and facilities that cater to all levels of skill and interest.
Nearby Places To Play Pickleball
Mesa AZ Area
Additional AZ cities in the Mesa area include Apache Junction, Eastmark and other East Valley communities.
Indoor Or Outdoor?
One notable location for pickleball in Mesa is the Mesa Tennis & Pickleball Center at Gene Autry Park. This facility features dedicated pickleball courts alongside its tennis amenities. The Mesa Tennis & Pickleball Center at Gene Autry Park provides opportunities for both recreational play and organized events such as leagues, tournaments, and clinics. With its well-maintained courts and professional staff, it's an excellent place to connect with fellow pickleball players and engage in the sport.
Another popular spot for pickleball in Mesa is the Red Mountain Multigenerational Center. This facility offers three indoor pickleball courts, making it an ideal choice for year-round play. The Red Mountain Multigenerational Center provides open play sessions, instructional programs, and competitive events for players of all ages and abilities. It's a welcoming community center that fosters a friendly and inclusive atmosphere for pickleball enthusiasts.
In addition to dedicated venues, many parks in Mesa offer pickleball courts. For example, the Skyline Park and Quail Run Park are known for their outdoor pickleball facilities. These parks provide a more casual and relaxed setting, allowing players to enjoy pickleball amidst the beautiful Arizona landscape. The parks often attract players of various skill levels, making it easy to find a game or join a friendly pickleball session.
Mesa, being located in the Sonoran Desert, experiences a desert climate. Summers in Mesa are hot, with average daytime temperatures often exceeding 100 degrees Fahrenheit (38 degrees Celsius). It's essential to take precautions and stay hydrated when playing pickleball during the scorching summer months. Winters, however, are mild and comfortable, with daytime temperatures ranging from the 60s to the 70s Fahrenheit (15-25 degrees Celsius). This makes winter an ideal time to engage in outdoor pickleball in Mesa, enjoying the pleasant weather without the intensity of the summer heat.
Regulation indoor and outdoor pickleball courts are the same dimension. When given both options, most pickleball players choose indoor vs outdoor based on weather conditions. Wet courts can enhance the risk of slipping and falling. Proper shoes to match the court surface can also help reduce the risk of falls.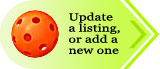 Indoor and outdoor pickleball locations near Mesa, AZ
Mesa Pickleball Courts
Boulder Mountain Park At Las Sendas
6 outdoor courts
3326 N Red Mountain, Mesa, AZ 85207
480 357-8780
Kleinman Park
4 outdoor courts
710 S Ext Rd, Mesa, AZ 85210
480 644-7529
Legacy Sports Pickleball
41 outdoor courts
12 indoor courts
6321 S Ellsworth Rd, Mesa, AZ 85212
480 353-7058
Mesa Tennis & Pickleball Center at Gene Autry Park
1 outdoor PB court & 12 tennis courts
4125 E McKellips Rd, Mesa, AZ 85205
480 644-3874
Paloma Sport Complex
3 indoor courts
3215 S Sossaman Road Mesa, AZ 85212
480 331-2461
Red Mountain Center
2 indoor courts
7550 E Adobe St, Mesa, AZ 85207
480 644-4800
Sheepherders Pickleball Court
1 outdoor court
2455 E McDowell Rd, Mesa, AZ 85213
480 644-2011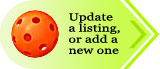 Find places to play pickleball in the Mesa, AZ area.
Pickleball Is Fun For All Ages!