Iowa Pickleball Courts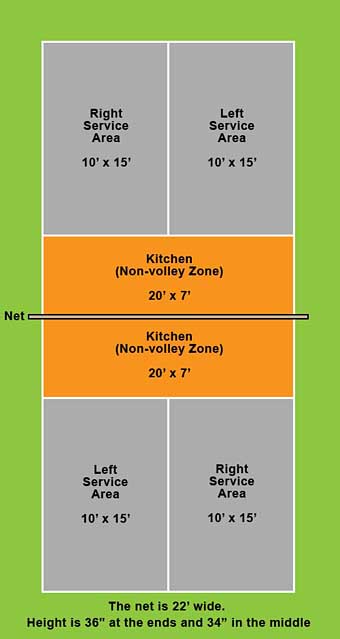 Indoor and outdoor pickleball locations in Iowa cities
Looking for places to play pickleball in Iowa? Pickleball court locations are listed by city with the number of indoor and/or outdoor courts, address, phone and website. Choose the comfort of climate-controlled indoor courts, or the fresh air and sunshine available on outdoor courts.
Iowa Major Metro Areas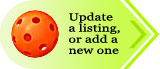 Pickleball is a sport that is growing in popularity in Iowa. It's a great way to stay active, meet new people, and have fun. In this article, we'll explore the options for playing pickleball in Iowa, including the various indoor and outdoor courts available, as well as the youth pickleball programs offered in the state.
Indoor Courts
Iowa has a number of indoor facilities that offer pickleball courts. These facilities provide the opportunity to play year-round, regardless of the weather. Some of the most popular indoor locations for pickleball in the state include the Cedar Rapids Parks and Recreation Department, the Des Moines Metro Pickleball Club, and the Quad Cities Pickleball Club.
Outdoor Courts
Iowa is also home to a variety of outdoor pickleball courts, many of which are located in parks and recreation centers. Outdoor courts are a great way to enjoy the beautiful Iowa weather and get some fresh air while playing. Some popular outdoor pickleball locations in Iowa include the Ankeny Pickleball Complex, the Waukee Warrior Pickleball Complex, and the Cedar Falls Recreation and Fitness Center.
Youth Pickleball Programs
There are also several youth pickleball programs available throughout Iowa. These programs offer young people the opportunity to learn the sport and develop their skills. Some popular youth pickleball programs in Iowa include the Iowa Youth Pickleball League, the Cedar Rapids Parks and Recreation Department Youth Pickleball Program, and the West Des Moines Parks and Recreation Youth Pickleball Program.
Participating in youth pickleball programs offers numerous benefits. Not only does it provide a fun and engaging activity, but it also helps improve hand-eye coordination, balance, and overall physical fitness. It's also a great way to meet new friends and develop social skills.
In conclusion, Iowa offers a variety of options for playing pickleball, both indoors and outdoors. The state also provides numerous opportunities for young people to get involved in pickleball through various youth programs. Whether you're a seasoned player or just starting out, there are plenty of places to play and opportunities to get involved in the exciting world of pickleball in Iowa. So grab your paddle and head to the courts to experience the thrill of this growing sport in the Hawkeye State!
Regulation indoor and outdoor pickleball courts are the same dimension. When given both options, most pickleball players choose indoor vs outdoor based on weather conditions. Wet courts can enhance the risk of slipping and falling. Proper shoes for the court surface can help reduce the risk of falls.
Indoor and outdoor places to play pickleball in IA
Find places to play pickleball in Iowa.