What Is Pickleball?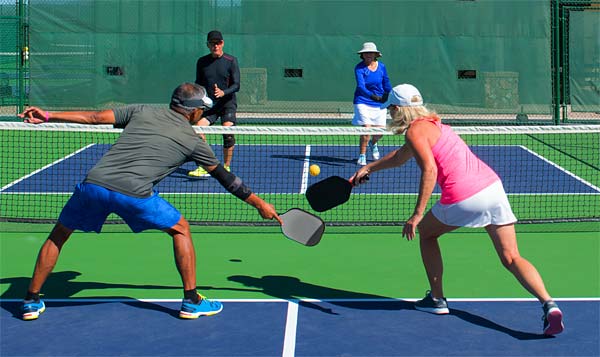 A game for players ages 8 to 80+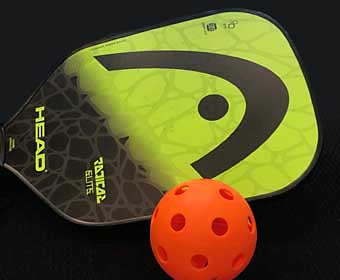 Pickleball is a cross between table tennis and tennis. Hard paddles, similar to an over-sized ping pong paddle, are used to hit a whiffle-style ball back and forth across a net. The pickleball court (20' x 44') is smaller than a tennis court, but laid out similarly. The game plays out with serves and volleys, until a player fails to hit a legal shot. Only the team serving can score points, and each player on a team gets a turn serving until the server's team fails to score.
The game was invented by RV travelers looking for a fun activity that provided exercise. In the early days of the game, the average age of players was around 70. As pickleball gained popularity, its appeal was noticed by younger generations. Their enthusiastic participation was responsible for dropping the average age to around 40, and it continues to drop. Most of the top players in the world are in their late teens to late twenties.
Play Pickleball For Fun & Exercise
Pickleball Is Fun For All Ages!