Santa Rosa, CA Area Pickleball Courts
Places to play pickleball on indoor or outdoor courts in Santa Rosa, Guerneville, Monte Rio, Petaluma, Windsor and other Santa Rosa, California area cities.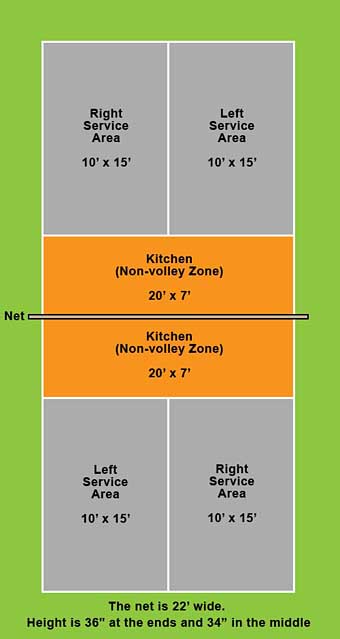 Indoor and outdoor pickleball locations in the Santa Rosa area.
Dry, warm summers and mild, wet winters are standard climate conditions for most of California. At times, it can get quite cold in the northern part of the state, as well as quite warm in the southern regions. Across the state one can find indoor and outdoor courts to accommodate conditions. Looking for places to play pickleball in the Santa Rosa area? Pickleball court locations are listed by city with the number of indoor and/or outdoor courts, address, phone and website. Choose the comfort of climate-controlled indoor courts, or the fresh air and sunshine available on outdoor courts.
Santa Rosa Area
Regulation indoor and outdoor pickleball courts are the same dimension. When given both options, most pickleball players choose indoor vs outdoor based on weather conditions. Wet courts can enhance the risk of slipping and falling. Proper shoes for the court surface can help reduce the risk of falls.
Pickleball locations in the Santa Rosa CA area.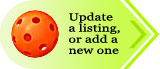 Guerneville Pickleball Courts
Pacheco Pickleball Courts
2 outdoor courts
14100 Old Cazadero Rd, Guerneville, CA 95446
707 869-9184
Monte Rio Pickleball Courts
Monte Rio Community Center
2 outdoor courts
20488 Highway 116, Monte Rio, CA 95462
707 865-9956
Petaluma Pickleball Courts
Lucchesi Park
4 outdoor courts
320 N McDowell Blvd, Petaluma, CA 94954
707 778-4380
Santa Rosa Pickleball Courts
Airport Health Club
6 outdoor courts
432 Aviation Blvd, Santa Rosa, CA 95403
707 528-2582
East Rec Center
6 outdoor courts
7902 Oakmont Drive, Santa Rosa, CA 95409
707 539-1611
Finley Community Park
6 outdoor courts
2060 W College Ave, Santa Rosa, CA 95401
707 543-3737
Galvin Community Park
4 outdoor courts
3330 Yulupa Ave, Santa Rosa, CA 95405
707 543-3281
Windsor Pickleball Courts
Hiram Lewis Park
2 outdoor courts
9680 Brooks Rd S, Windsor, CA 95492
707 838-5399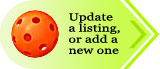 Find places to play pickleball in the Santa Rosa, CA area.
Pickleball Is Fun For All Ages!