Los Angeles, CA Area Pickleball Courts
Places to play pickleball on indoor or outdoor courts in Los Angeles, Glendale, Pasadena, Inglewood, Burbank, El Segundo, Encino, Granada Hills, Venice and other Los Angeles, California area cities.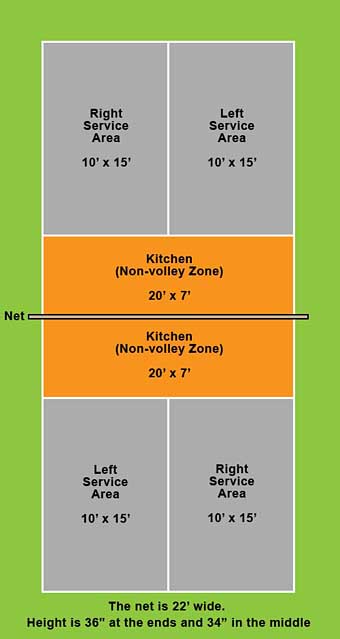 Indoor and outdoor pickleball locations in the Los Angeles area.
Dry, warm summers and mild, wet winters are standard climate conditions for most of California. At times, it can get quite cold in the northern part of the state, as well as quite warm in the southern regions. Across the state one can find indoor and outdoor courts to accommodate conditions. Looking for places to play pickleball in the Los Angeles area? Pickleball court locations are listed by city with the number of indoor and/or outdoor courts, address, phone and website. Choose the comfort of climate-controlled indoor courts, or the fresh air and sunshine available on outdoor courts. Other cities nearby Los Angeles include El Monte, Downey, South Gate, Santa Monica and others.
Los Angeles Area
Additional cities near Los Angeles include El Monte, Downey, South Gate, Santa Monica and others.
Regulation indoor and outdoor pickleball courts are the same dimension. When given both options, most pickleball players choose indoor vs outdoor based on weather conditions. Wet courts can enhance the risk of slipping and falling. Proper shoes for the court surface can help reduce the risk of falls.
Pickleball locations in the Los Angeles CA area.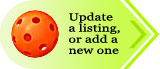 Burbank Pickleball Courts
Larry L. Maxam Memorial Park
4 outdoor courts
3715 W Pacific Ave, Burbank, CA 91505
818 238-5300
El Segundo Pickleball Courts
El Segundo Parks Pickleball Courts
4 outdoor courts
401 Sheldon St, El Segundo, CA 90245
310 524-2700
Encino Pickleball Courts
Balboa Pickleball Courts
2 indoor courts
Balboa Blvd and, Burbank Blvd, Encino, CA 91316
213 202-2700
Glendale Pickleball Courts
Adult Recreation Center
1 indoor court
201 E Colorado St, Glendale, CA 91205
818 548-3775
Pacific Community Center & Park
3 outdoor courts
501 S Pacific Ave, Glendale, CA 91204
818 548-4098
Granada Hills Pickleball Courts
Granada Hills Recreation Center
8 outdoor courts
16730 Chatsworth St, Granada Hills, CA 91344
818 363-3556
Inglewood Pickleball Courts
Darby Park
8 outdoor courts
3400 W Arbor Vitae St, Inglewood, CA 90305
310 412-5391
Los Angeles Pickleball Courts
Memorial Park
4 outdoor courts
1401 Olympic Blvd, Santa Monica, CA 90404
310 458-8237
Montecito Recreation Center
2 outdoor courts
4545 Homer St, Los Angeles, CA 90031
213 485-5148
Shatto Recreation Center
1 outdoor courts
3191 4th St, Los Angeles, CA 90020
213 386-8877
Pasadena Pickleball Courts
Allendale Park
4 outdoor courts
1130 S Marengo Ave, Pasadena, CA 91106
626 744-7500
Venice Pickleball Courts
Venice Beach Paddle Tennis Courts
3 outdoor courts
1900 Ocean Front Walk, Venice, CA 90291
310 396-6764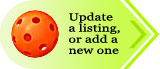 Find places to play pickleball in the Los Angeles, CA area.
Pickleball Is Fun For All Ages!