Los Angeles, CA Area Pickleball Courts
Places to play pickleball on indoor or outdoor courts in Los Angeles, Glendale, Pasadena, Inglewood, Burbank, El Segundo, Encino, Granada Hills, Venice and other Los Angeles, California area cities.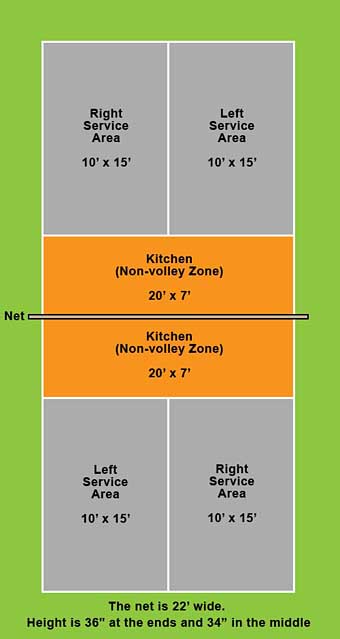 Indoor and outdoor pickleball locations in the Los Angeles area.
Looking for places to play pickleball in the Los Angeles area? Pickleball court locations are listed by city with the number of indoor and/or outdoor courts, address, phone and website. Choose the comfort of climate-controlled indoor courts, or the fresh air and sunshine available on outdoor courts. Other cities nearby Los Angeles include El Monte, Downey, South Gate, Santa Monica and others.
Nearby Places To Play Pickleball
Los Angeles Area
Additional cities near Los Angeles include El Monte, Downey, South Gate, Santa Monica and others.
Los Angeles, CA is an exceptional area for outdoor activities, including the thrilling sport of pickleball. With its diverse landscapes, favorable weather, and an array of recreational options, Los Angeles provides an ideal setting for engaging in outdoor pursuits. The city offers numerous parks, community centers, and sports facilities that feature well-maintained pickleball courts, catering to players of all ages and skill levels. Los Angeles is also home to a vibrant and inclusive pickleball community, with regular tournaments, leagues, and social events that foster a sense of camaraderie among players. Additionally, the city's expansive outdoor spaces, such as beachfront areas, mountain trails, and spacious parks, provide ample opportunities for outdoor activities beyond pickleball, allowing individuals to explore and enjoy the natural beauty of their surroundings. Whether you're a seasoned pickleball player or looking to try something new, Los Angeles' commitment to outdoor recreation and its diverse outdoor environment make it an outstanding destination for enjoying the excitement and camaraderie of pickleball while embracing the abundance of outdoor activities available.
Regulation indoor and outdoor pickleball courts are designed to meet specific standards and dimensions to ensure a consistent and fair playing experience for players. Outdoor pickleball courts typically measure 20 feet wide and 44 feet long, with a non-volley zone (commonly known as the kitchen) extending 7 feet from the net on both sides. The court is divided into right and left service courts, each measuring 10 feet wide. Outdoor courts are typically made of materials such as concrete, asphalt, or sports surfaces, providing a durable and suitable playing surface.
Indoor pickleball courts follow similar dimensions to outdoor courts, with the main difference being the playing surface. Indoor courts are often constructed with hardwood, rubber, or synthetic materials, providing better shock absorption and a more controlled playing surface. The dimensions of the court and the non-volley zone remain the same as outdoor courts.
Regulation pickleball courts provide a consistent and standardized playing environment, allowing players to develop their skills, compete, and enjoy the game at its best. Whether played indoors or outdoors, these courts are essential in fostering a thriving pickleball community and promoting the growth of the sport.
Pickleball locations in the Los Angeles CA area.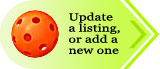 Burbank Pickleball Courts
Larry L. Maxam Memorial Park
4 outdoor courts
3715 W Pacific Ave, Burbank, CA 91505
818 238-5300
El Segundo Pickleball Courts
El Segundo Parks Pickleball Courts
4 outdoor courts
401 Sheldon St, El Segundo, CA 90245
310 524-2700
Encino Pickleball Courts
Balboa Pickleball Courts
2 indoor courts
Balboa Blvd and, Burbank Blvd, Encino, CA 91316
213 202-2700
Glendale Pickleball Courts
Adult Recreation Center
1 indoor court
201 E Colorado St, Glendale, CA 91205
818 548-3775
Pacific Community Center & Park
3 outdoor courts
501 S Pacific Ave, Glendale, CA 91204
818 548-4098
Granada Hills Pickleball Courts
Granada Hills Recreation Center
8 outdoor courts
16730 Chatsworth St, Granada Hills, CA 91344
818 363-3556
Inglewood Pickleball Courts
Darby Park
8 outdoor courts
3400 W Arbor Vitae St, Inglewood, CA 90305
310 412-5391
Los Angeles Pickleball Courts
Memorial Park
4 outdoor courts
1401 Olympic Blvd, Santa Monica, CA 90404
310 458-8237
Montecito Recreation Center
2 outdoor courts
4545 Homer St, Los Angeles, CA 90031
213 485-5148
Shatto Recreation Center
1 outdoor courts
3191 4th St, Los Angeles, CA 90020
213 386-8877
Pasadena Pickleball Courts
Allendale Park
4 outdoor courts
1130 S Marengo Ave, Pasadena, CA 91106
626 744-7500
Venice Pickleball Courts
Venice Beach Paddle Tennis Courts
3 outdoor courts
1900 Ocean Front Walk, Venice, CA 90291
310 396-6764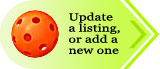 Find places to play pickleball in the Los Angeles, CA area.
Pickleball Is Fun For All Ages!