Anaheim, CA Area Pickleball Courts
Places to play pickleball on indoor or outdoor courts in Anaheim, Garden Grove, West Covina, La Habra and other Anaheim, California area cities.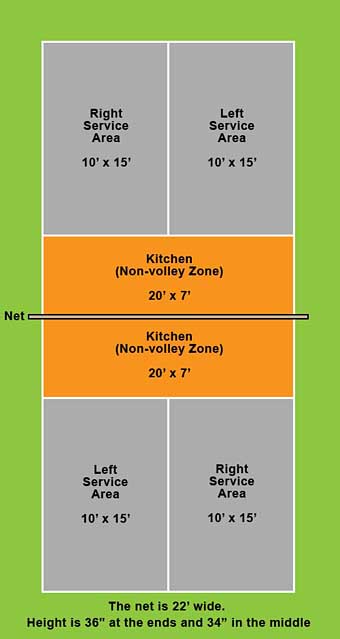 Indoor and outdoor pickleball locations in the Anaheim area.
Dry, warm summers and mild, wet winters are standard climate conditions for most of California. At times, it can get quite cold in the northern part of the state, as well as quite warm in the southern regions. Across the state one can find indoor and outdoor courts to accommodate conditions. Looking for places to play pickleball in the Anaheim area? Pickleball court locations are listed by city with the number of indoor and/or outdoor courts, address, phone and website. Choose the comfort of climate-controlled indoor courts, or the fresh air and sunshine available on outdoor courts. Other cities nearby Anaheim include Garden Grove, West Covina, La Habra, Fountain Valley, Newport Beach, Fullerton, Norwalk, Cerritos and others.
Anaheim Area
Additional cities near Anaheim include Fullerton, Norwalk, Cerritos and others.
Regulation indoor and outdoor pickleball courts are the same dimension. When given both options, most pickleball players choose indoor vs outdoor based on weather conditions. Wet courts can enhance the risk of slipping and falling. Proper shoes for the court surface can help reduce the risk of falls.
Pickleball locations in the Anaheim CA area.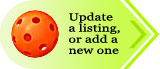 Anaheim Pickleball Courts
Anaheim Tennis Center Pickleball Courts
8 outdoor courts
975 State College Blvd, Anaheim, CA 92806
714 991-9090
East Anaheim Gymnasium
4 indoor courts
8165 E Santa Ana Canyon Rd, Anaheim, CA 92808
714 765-3960
Twila Reid Park
3 outdoor courts
3100 W Orange Ave, Anaheim, CA 92804
714 765-5155
Fountain Valley Pickleball Courts
Fountain Valley Tennis & Pickleball Center
12 outdoor courts
16400 Brookhurst St, Fountain Valley, CA 92708
714 587-0797
Garden Grove Pickleball Courts
Garden Grove Sports & Recreation Center
3 indoor courts
13641 Deodara Dr, Garden Grove, CA 92844
714 889-5783
La Habra Pickleball Courts
iTennis La Habra Pickleball Courts
11 outdoor courts
351 S Euclid St, La Habra, CA 90631
562 690-5040
Newport Beach Pickleball Courts
Bonita Canyon Pickleball Courts
4 outdoor courts
1641 Ford Rd, Newport Beach, CA 92660
949 644-3151
West Covina Pickleball Courts
Cameron Park Community Center
4 indoor courts
1305 E Cameron Ave, West Covina, CA 91790
626 919-6966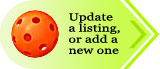 Find places to play pickleball in the Anaheim, CA area.
Pickleball Is Fun For All Ages!