Santa Ana, CA Area Pickleball Courts
Places to play pickleball on indoor or outdoor courts in Santa Ana, Irvine, Huntington Beach, Costa Mesa, Tustin, Cypress and other Santa Ana, California area cities.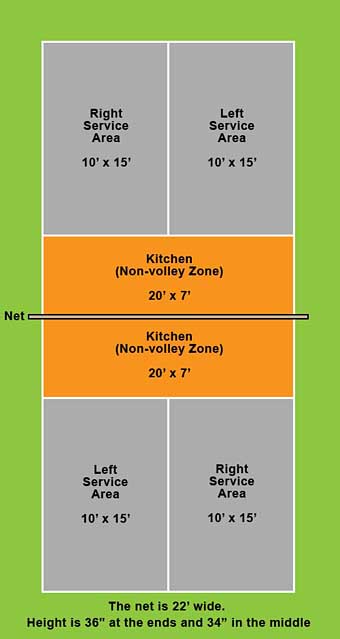 Indoor and outdoor pickleball locations in the Santa Ana area.
Looking for places to play pickleball in the Santa Ana area? Pickleball court locations are listed by city with the number of indoor and/or outdoor courts, address, phone and website. Choose the comfort of climate-controlled indoor courts, or the fresh air and sunshine available on outdoor courts. Other cities nearby Santa Ana include Orange, Mission Viejo and others.
Nearby Places To Play Pickleball
Santa Ana Area
Additional cities near Santa Ana include Orange, Mission Viejo and others.
Santa Ana, CA is a fantastic area for outdoor activities, particularly for those passionate about pickleball. The city's mild climate, beautiful parks, and commitment to promoting an active lifestyle make it an ideal destination for outdoor pursuits. Santa Ana offers a variety of parks and recreational facilities that feature well-maintained pickleball courts, providing ample space for players of all skill levels to enjoy the sport. The local pickleball community in Santa Ana is vibrant and inclusive, organizing regular events, leagues, and social gatherings that foster connections and friendly competition among players. Additionally, the city's picturesque outdoor spaces, such as the Santa Ana River Trail and Santiago Creek, offer additional opportunities for outdoor activities beyond pickleball, allowing individuals to immerse themselves in nature while engaging in their favorite game. Whether you're a beginner or an experienced player, Santa Ana's dedication to outdoor recreation and its inviting outdoor environment make it a fantastic destination to enjoy the excitement and camaraderie of pickleball while embracing the beauty of the city's outdoor offerings.
Regulation indoor and outdoor pickleball courts are designed to meet specific standards and dimensions to ensure a consistent and fair playing experience for players. Outdoor pickleball courts typically measure 20 feet wide and 44 feet long, with a non-volley zone (commonly known as the kitchen) extending 7 feet from the net on both sides. The court is divided into right and left service courts, each measuring 10 feet wide. Outdoor courts are typically made of materials such as concrete, asphalt, or sports surfaces, providing a durable and suitable playing surface.
Indoor pickleball courts follow similar dimensions to outdoor courts, with the main difference being the playing surface. Indoor courts are often constructed with hardwood, rubber, or synthetic materials, providing better shock absorption and a more controlled playing surface. The dimensions of the court and the non-volley zone remain the same as outdoor courts.
Regulation pickleball courts provide a consistent and standardized playing environment, allowing players to develop their skills, compete, and enjoy the game at its best. Whether played indoors or outdoors, these courts are essential in fostering a thriving pickleball community and promoting the growth of the sport.
Pickleball locations in the Santa Ana CA area.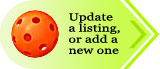 Costa Mesa Pickleball Courts
Tanager Park
1 outdoor court
1780 Hummingbird Dr, Costa Mesa, CA 92626
714 754-5300
Cypress Pickleball Courts
Arnold Cypress Park
6 outdoor courts
8611 Watson St, Cypress, CA 90630
714 229-6780
Huntington Beach Pickleball Courts
Huntington Beach Pickleball
24 outdoor courts
15744 Goldenwest St, Huntington Beach, CA 92647
714 969-3492
Worthy Park
4 outdoor courts
1831 17th St, Huntington Beach, CA 92648
714 536-5486
Irvine Pickleball Courts
Heritage Community Park
2 outdoor courts
14301 Yale Ave, Irvine, CA 92604
949 724-6750
Los Olivos Community Park
2 outdoor courts
101 Alfonso, Irvine, CA 92618
949 724-6292
Portola Springs Community Park
6 outdoor courts
900 Tomato Springs, Irvine, CA 92620
949 724-6192
San Carlo Park
2 outdoor courts
15 San Carlo, Irvine, CA 92614
949 724-6000
University Community Park
1 outdoor court
1 Beech Tree Lane, Irvine, CA 92612
949 724-6815
Santa Ana Pickleball Courts
SAHS Tennis & Pickleball Courts
9 outdoor courts
721 W 1st St, Santa Ana, CA 92701
714 567-4979
Morrison Park
1 outdoor court
2801 N Westwood Ave, Santa Ana, CA 92706
714 571=4216
Tustin Pickleball Courts
Veteran's Sports Park - Pickleball Courts
8 outdoor courts
1645 Valencia Ave, Tustin, CA 92782
714 573-3326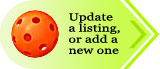 Find places to play pickleball in the Santa Ana, CA area.
Pickleball Is Fun For All Ages!