Santa Ana, CA Area Pickleball Courts
Places to play pickleball on indoor or outdoor courts in Santa Ana, Irvine, Huntington Beach, Costa Mesa, Tustin, Cypress and other Santa Ana, California area cities.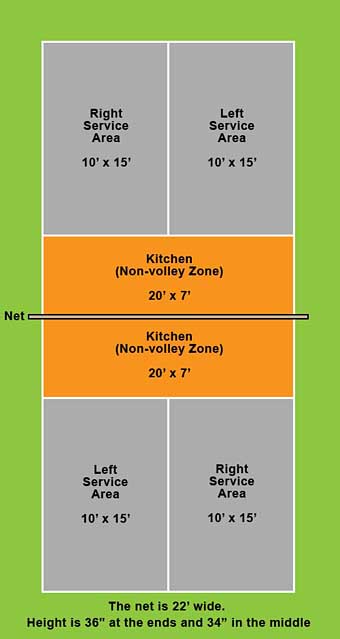 Indoor and outdoor pickleball locations in the Santa Ana area.
Dry, warm summers and mild, wet winters are standard climate conditions for most of California. At times, it can get quite cold in the northern part of the state, as well as quite warm in the southern regions. Across the state one can find indoor and outdoor courts to accommodate conditions. Looking for places to play pickleball in the Santa Ana area? Pickleball court locations are listed by city with the number of indoor and/or outdoor courts, address, phone and website. Choose the comfort of climate-controlled indoor courts, or the fresh air and sunshine available on outdoor courts. Other cities nearby Santa Ana include Orange, Mission Viejo and others.
Santa Ana Area
Additional cities near Santa Ana include Orange, Mission Viejo and others.
Regulation indoor and outdoor pickleball courts are the same dimension. When given both options, most pickleball players choose indoor vs outdoor based on weather conditions. Wet courts can enhance the risk of slipping and falling. Proper shoes for the court surface can help reduce the risk of falls.
Pickleball locations in the Santa Ana CA area.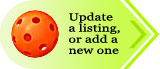 Costa Mesa Pickleball Courts
Tanager Park
1 outdoor court
1780 Hummingbird Dr, Costa Mesa, CA 92626
714 754-5300
Cypress Pickleball Courts
Arnold Cypress Park
6 outdoor courts
8611 Watson St, Cypress, CA 90630
714 229-6780
Huntington Beach Pickleball Courts
Huntington Beach Pickleball
24 outdoor courts
15744 Goldenwest St, Huntington Beach, CA 92647
714 969-3492
Worthy Park
4 outdoor courts
1831 17th St, Huntington Beach, CA 92648
714 536-5486
Irvine Pickleball Courts
Heritage Community Park
2 outdoor courts
14301 Yale Ave, Irvine, CA 92604
949 724-6750
Los Olivos Community Park
2 outdoor courts
101 Alfonso, Irvine, CA 92618
949 724-6292
Portola Springs Community Park
6 outdoor courts
900 Tomato Springs, Irvine, CA 92620
949 724-6192
San Carlo Park
2 outdoor courts
15 San Carlo, Irvine, CA 92614
949 724-6000
University Community Park
1 outdoor court
1 Beech Tree Lane, Irvine, CA 92612
949 724-6815
Santa Ana Pickleball Courts
SAHS Tennis & Pickleball Courts
9 outdoor courts
721 W 1st St, Santa Ana, CA 92701
714 567-4979
Morrison Park
1 outdoor court
2801 N Westwood Ave, Santa Ana, CA 92706
714 571=4216
Tustin Pickleball Courts
Veteran's Sports Park - Pickleball Courts
8 outdoor courts
1645 Valencia Ave, Tustin, CA 92782
714 573-3326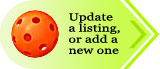 Find places to play pickleball in the Santa Ana, CA area.
Pickleball Is Fun For All Ages!