Fresno, CA Area Pickleball Courts
Places to play pickleball on indoor or outdoor courts in Fresno, Visalia, Clovis and other Fresno, California area cities.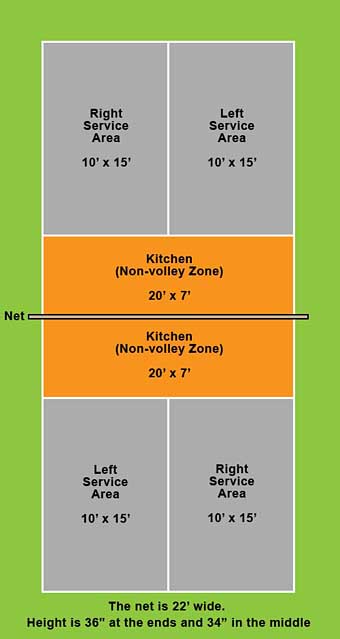 Indoor and outdoor pickleball locations in the Fresno area.
Dry, warm summers and mild, wet winters are standard climate conditions for most of California. At times, it can get quite cold in the northern part of the state, as well as quite warm in the southern regions. Across the state one can find indoor and outdoor courts to accommodate conditions. Looking for places to play pickleball in the Fresno area? Pickleball court locations are listed by city with the number of indoor and/or outdoor courts, address, phone and website. Choose the comfort of climate-controlled indoor courts, or the fresh air and sunshine available on outdoor courts. Other cities nearby Fresno include Madera, Barstow, Easton and others.
Fresno Area
Additional cities near Fresno include Madera, Barstow, Easton and others.
Regulation indoor and outdoor pickleball courts are the same dimension. When given both options, most pickleball players choose indoor vs outdoor based on weather conditions. Wet courts can enhance the risk of slipping and falling. Proper shoes for the court surface can help reduce the risk of falls.
Pickleball locations in the Fresno CA area.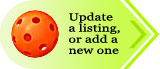 Clovis Pickleball Courts
Melody Park
1 outdoor court
5937 E Shields Ave, Fresno, CA 93727
559 621-7529
Fresno Pickleball Courts
Orchid Park Pickleball
4 outdoor courts
3420 W Fir Ave, Fresno, CA 93720
559 621-6720
Rotary East Park
4 outdoor courts
6464 N Cedar Ave, Fresno, CA 93710
559 621-7529
Sierra Sport & Racquet Club
8 outdoor courts
2626 W Alluvial Ave, Fresno, CA 93711
559 431-8200
Vinland Park
8 outdoor courts
4695 E Gettysburg Ave, Fresno, CA 93726
559 621-6600
Visalia Pickleball Courts
Plaza Park Pickleball Courts
8 outdoor courts
9000 W Airport Dr, Visalia, CA 93277
559 713-4365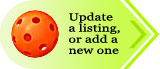 Find places to play pickleball in the Fresno, CA area.
Pickleball Is Fun For All Ages!