Madison, WI Area Pickleball Courts
Places to play pickleball on indoor or outdoor courts in Madison, Sun Prairie, Fitchburg and other Madison, Wisconsin area cities.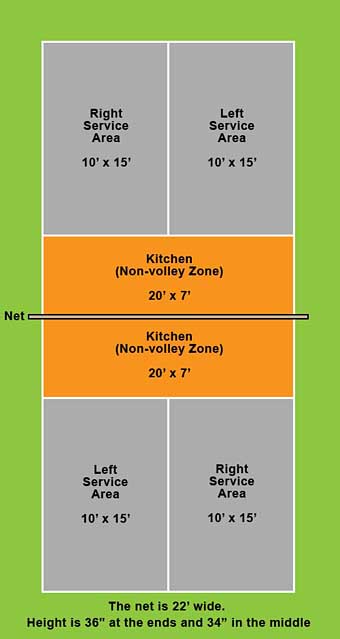 Indoor and outdoor pickleball locations in the Madison area.
Wisconsin is a midwestern state, in the northern dector, with coastlines on both Lake Michigan and Lake Superior. Freezing cold weather and snow make outdoor play in winter virtually impossible. Fortunately there are indoor pickleball courts scattered across the state. Looking for places to play pickleball in the Madison area? Pickleball court locations are listed by city with the number of indoor and/or outdoor courts, address, phone and website. Choose the comfort of climate-controlled indoor courts, or the fresh air and sunshine available on outdoor courts. Other cities nearby Madison include Sun Prairie, Fitchburg, Verona and others.
Regulation indoor and outdoor pickleball courts are the same dimension. When given both options, most pickleball players choose indoor vs outdoor based on weather conditions. Wet courts can enhance the risk of slipping and falling. Proper shoes for the court surface can help reduce the risk of falls.
Pickleball locations in the Madison WI area.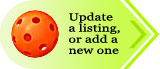 Fitchburg Pickleball Courts
McGaw Pickleball Courts
8 outdoor courts
2616 Notre Dame Dr, Fitchburg, WI 53711
608 270-4200
Madison Pickleball Courts
Garner Park Pickleball Courts
6 outdoor courts
333 S Rosa Rd, Madison, WI 53705
608 266-4711
Heritage Heights Park
2 outdoor courts
701 Meadowlark Dr, Madison, WI 53714
608 266-4711
Madison Turners Pickleball Courts
2 indoor courts
3001 S. Stoughton Rd, Madison, WI 53716
608 222-4922
Norman Clayton Park
2 outdoor courts
6402 Piping Rock Rd, Madison, WI 53711
608 266-4711
Northland Manor Park
2 outdoor courts
902 Northland Dr, Madison, WI 53704
608 266-4711
Pickle Pro Courts
3 indoor courts
2907 N Sherman Ave, Madison, WI 53704
608 640-4099
Richmond Hill Park
2 outdoor courts
6117 Cottontail Trail, Madison, WI 53718
608 266-4711
Tenney Park Tennis & Pickleball Courts
2 outdoor courts
402 N Thornton Ave, Madison, WI 53703
608 266-4711
Sun Prairie Pickleball Courts
Wyndham Hills Pickleball Courts
6 outdoor courts
675 N Heatherstone Dr, Sun Prairie, WI 53590
608 837-3449
Verona Pickleball Courts
Harriet Park Pickleball Courts
4 outdoor courts
414 Mary Lou St, Verona, WI 53593
608 848-6809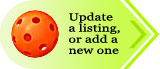 Find places to play pickleball in the Madison, WI area.
Pickleball Is Fun For All Ages!