Fond du Lac, WI Area Pickleball Courts
Places to play pickleball on indoor or outdoor courts in Fond du Lac, Eden, North Fond Du Lac, Taycheedah and other Fond du Lac, Wisconsin area cities.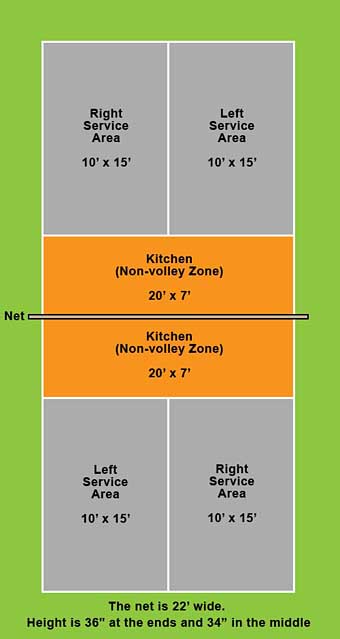 Indoor and outdoor pickleball locations in the Fond du Lac area.
Looking for places to play pickleball in the Fond du Lac area? Pickleball court locations are listed by city with the number of indoor and/or outdoor courts, address, phone and website. Choose the comfort of climate-controlled indoor courts, or the fresh air and sunshine available on outdoor courts. Other cities nearby Fond du Lac include Eden, North Fond Du Lac, Taycheedah and others.
Nearby Places To Play Pickleball
Fond du Lac Area
Additional cities near Fond du Lac include Eden, North Fond Du Lac, Taycheedah and others.
Fond du Lac, Wisconsin, situated on the southern shores of Lake Winnebago, boasts a variety of outdoor activity opportunities in its scenic surroundings. With the lake and numerous parks nearby, residents and visitors can engage in a wide range of outdoor activities. Lake Winnebago offers excellent fishing, boating, and water sports, while Lakeside Park, a popular local attraction, features a beach, picnic areas, walking trails, and even a zoo. The Horicon Marsh State Wildlife Area, located just north of Fond du Lac, provides opportunities for birdwatching, hiking, and wildlife observation. Additionally, the city's extensive trail system allows for biking, jogging, and walking amidst the picturesque landscapes. In the winter, residents can enjoy ice fishing, snowshoeing, and cross-country skiing in the surrounding areas. Fond du Lac experiences a typical Midwest climate with warm summers and cold winters, providing ample opportunities for outdoor recreation throughout the year.
Pickleball enthusiasts in Fond du Lac have options for playing both outdoor and indoor pickleball in the area. The city maintains several outdoor parks which may become available for pickleball play in the foreseeable future. Indoor pickleball options are available as well, with facilities like the Fond du Lac Family YMCA offering indoor courts for year-round play. These venues often organize open play sessions and may host pickleball tournaments and leagues, providing players of all skill levels with opportunities for competitive play and social interaction. Fond du Lac also has a dedicated pickleball club, the Fond du Lac Pickleball Association, which organizes events, leagues, and promotes the sport within the community. Whether playing outdoors or indoors, Fond du Lac offers a range of options for pickleball enthusiasts to engage in open play, participate in tournaments, and join leagues, fostering a thriving pickleball community in the area.
Regulation indoor and outdoor pickleball courts are designed to meet specific standards and dimensions to ensure a consistent and fair playing experience for players. Outdoor pickleball courts typically measure 20 feet wide and 44 feet long, with a non-volley zone (commonly known as the kitchen) extending 7 feet from the net on both sides. The court is divided into right and left service courts, each measuring 10 feet wide. Outdoor courts are typically made of materials such as concrete, asphalt, or sports surfaces, providing a durable and suitable playing surface.
Indoor pickleball courts follow similar dimensions to outdoor courts, with the main difference being the playing surface. Indoor courts are often constructed with hardwood, rubber, or synthetic materials, providing better shock absorption and a more controlled playing surface. The dimensions of the court and the non-volley zone remain the same as outdoor courts.
Regulation pickleball courts provide a consistent and standardized playing environment, allowing players to develop their skills, compete, and enjoy the game at its best. Whether played indoors or outdoors, these courts are essential in fostering a thriving pickleball community and promoting the growth of the sport.
Pickleball locations in the Fond du Lac WI area.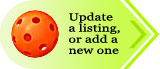 Fond du Lac Pickleball Courts
Fond du Lac Family YMCA
2 indoor courts
90 W 2nd St, Fond du Lac, WI 54935
920 921-3330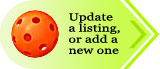 Find places to play pickleball in the Fond du Lac, WI area.
Pickleball Is Fun For All Ages!