Green Bay, WI Area Pickleball Courts
Places to play pickleball on indoor or outdoor courts in Green Bay, De Pere, Howard, Bellevue and other Green Bay, Wisconsin area cities.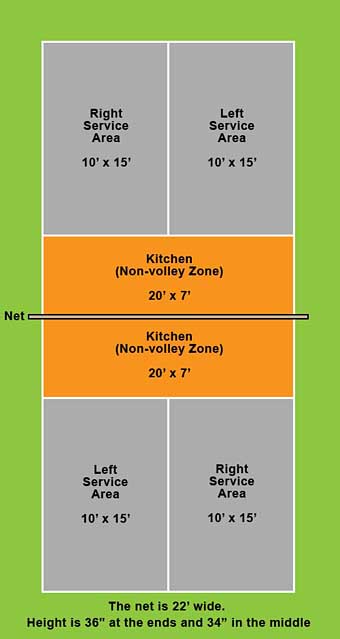 Indoor and outdoor pickleball locations in the Green Bay area.
Wisconsin is a midwestern state, in the northern dector, with coastlines on both Lake Michigan and Lake Superior. Freezing cold weather and snow make outdoor play in winter virtually impossible. Fortunately there are indoor pickleball courts scattered across the state. Looking for places to play pickleball in the Green Bay area? Pickleball court locations are listed by city with the number of indoor and/or outdoor courts, address, phone and website. Choose the comfort of climate-controlled indoor courts, or the fresh air and sunshine available on outdoor courts. Other cities nearby Green Bay include De Pere, Howard, Bellevue and others.
Regulation indoor and outdoor pickleball courts are the same dimension. When given both options, most pickleball players choose indoor vs outdoor based on weather conditions. Wet courts can enhance the risk of slipping and falling. Proper shoes for the court surface can help reduce the risk of falls.
Pickleball locations in the Green Bay WI area.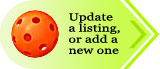 Bellevue Pickleball Courts
DeBroux Park
1 outdoor court
2900 Brighton Pl, Bellevue, WI 54311
920 468-5225
De Pere Pickleball Courts
Green Bay Tennis & Pickleball Center
4 indoor courts
1516 Fernando Dr, De Pere, WI 54115
920 347-3080
Green Bay Pickleball Courts
Edison Pickleball Courts
6 outdoor courts
442 Alpine Dr, Green Bay, WI 54302
920 448-3365
East Side YMCA
2 indoor courts
1740 S Huron Road, Green Bay, WI, 54311
920 436-9622
Fort Howard Park
6 outdoor courts
528 Collette Ave, Green Bay, WI 54304
920 492-2300
Salvation Army Ray-Joan Kroc Community Center
2 indoor courts
1315 Lime Kiln Rd, Green Bay, WI 54311
920 884-5007
Howard Pickleball Courts
Meadowbrook Park
3 outdoor courts
670 Hillcrest Heights, Howard, WI 54313
920 434-4640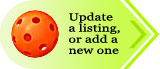 Find places to play pickleball in the Green Bay, WI area.
Pickleball Is Fun For All Ages!