Janesville, WI Area Pickleball Courts
Places to play pickleball on indoor or outdoor courts in Janesville, Beloit and other Janesville, Wisconsin area cities.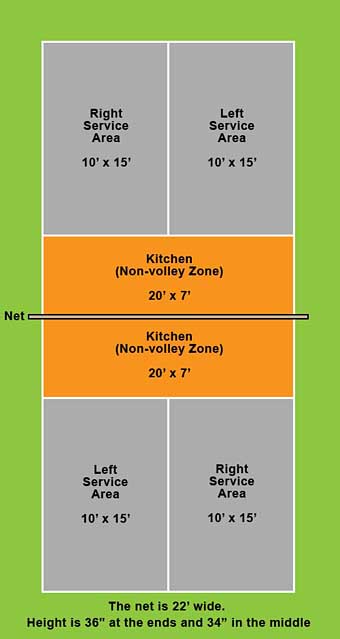 Indoor and outdoor pickleball locations in the Janesville area.
Looking for places to play pickleball in the Janesville area? Pickleball court locations are listed by city with the number of indoor and/or outdoor courts, address, phone and website. Choose the comfort of climate-controlled indoor courts, or the fresh air and sunshine available on outdoor courts. Other cities nearby Janesville include Beloit, Anderson, Milton and others.
Nearby Places To Play Pickleball
Janesville Area
Additional cities near Janesville include Beloit, Anderson, Milton and others.
Janesville, Wisconsin, nestled along the Rock River in Southern Wisconsin, offers a variety of outdoor activity opportunities amidst its picturesque landscapes. The city boasts an extensive park system, including gems like Riverside Park, Traxler Park, and Palmer Park, which provide ample space for outdoor recreation. Visitors and residents can enjoy activities such as hiking, biking, and picnicking along the riverfront trails, or take advantage of the numerous fishing spots for angling enthusiasts. Janesville is also home to beautiful golf courses and disc golf courses, allowing golfers and disc golfers to indulge in their favorite pastimes. During the winter months, the city transforms into a winter wonderland, offering opportunities for cross-country skiing, snowshoeing, and ice fishing in designated areas. With its scenic beauty and well-maintained parks, Janesville is a paradise for outdoor enthusiasts.
Pickleball enthusiasts in Janesville have access to both outdoor and indoor facilities for their favorite sport. The area features outdoor pickleball courts at Jim Clark Pickleball Courts. These outdoor courts are open to the public and provide opportunities for casual play and friendly matches. Additionally, the Janesville Athletic Club and Beloit Parks and Recreation offer indoor pickleball courts for year-round play. The club hosts open play sessions, allowing players to drop in and enjoy the game at their convenience. For those interested in more competitive play, the Janesville Area Pickleball Association organizes leagues and tournaments throughout the year, catering to players of all skill levels. Whether you prefer the outdoor ambiance or the comfort of indoor play, Janesville provides a welcoming environment for pickleball enthusiasts to engage in open play and participate in leagues, fostering a vibrant pickleball community in the area.
Regulation indoor and outdoor pickleball courts are designed to meet specific standards and dimensions to ensure a consistent and fair playing experience for players. Outdoor pickleball courts typically measure 20 feet wide and 44 feet long, with a non-volley zone (commonly known as the kitchen) extending 7 feet from the net on both sides. The court is divided into right and left service courts, each measuring 10 feet wide. Outdoor courts are typically made of materials such as concrete, asphalt, or sports surfaces, providing a durable and suitable playing surface.
Indoor pickleball courts follow similar dimensions to outdoor courts, with the main difference being the playing surface. Indoor courts are often constructed with hardwood, rubber, or synthetic materials, providing better shock absorption and a more controlled playing surface. The dimensions of the court and the non-volley zone remain the same as outdoor courts.
Regulation pickleball courts provide a consistent and standardized playing environment, allowing players to develop their skills, compete, and enjoy the game at its best. Whether played indoors or outdoors, these courts are essential in fostering a thriving pickleball community and promoting the growth of the sport.
Pickleball locations in the Janesville WI area.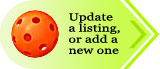 Beloit Pickleball Courts
Beloit Parks and Recreation
2 indoor courts
2351 Springbrook Ct, Beloit, WI 53511
608 364-2890
Janesville Pickleball Courts
Janesville Athletic Club
3 indoor courts
1301 Black Bridge Rd, Janesville, WI 53545
608 756-3737
Jim Clark Pickleball Courts
8 outdoor courts
2200 Parkside Dr, Janesville, WI 53548
608 755-3030
Premier Tennis, Fitness & Pickleball
2 indoor courts
3410 Bell Street, Janesville, WI 53546
608 208-1760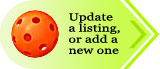 Find places to play pickleball in the Janesville, WI area.
Pickleball Is Fun For All Ages!