Paterson, NJ Area Pickleball Courts
Places to play pickleball on indoor or outdoor courts in Paterson, Clifton and other Paterson, New Jersey area cities.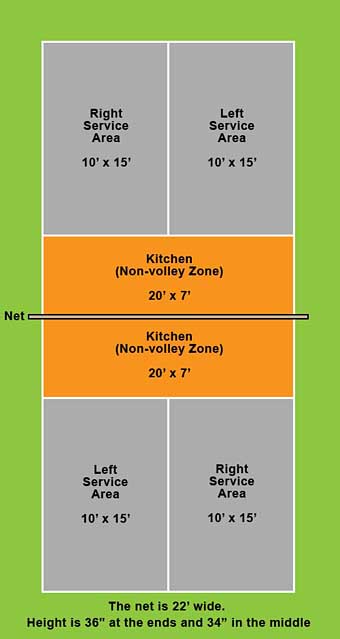 Indoor and outdoor pickleball locations in the Paterson area.
Come rain or shine you can find a place to play pickleball in New Jersey, indoors or out. The sport is gaining popularity across the state with open play, leagues and tournaments. Looking for places to play pickleball in the Paterson area? Pickleball court locations are listed by city with the number of indoor and/or outdoor courts, address, phone and website. Choose the comfort of climate-controlled indoor courts, or the fresh air and sunshine available on outdoor courts.
Paterson Area
Rest of New Jersey
Regulation indoor and outdoor pickleball courts are the same dimension. When given both options, most pickleball players choose indoor vs outdoor based on weather conditions. Wet courts can enhance the risk of slipping and falling. Proper shoes for the court surface can help reduce the risk of falls.
Pickleball locations in the Paterson NJ area.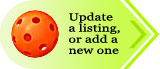 Allendale Pickleball Courts
Brookside Racquet & Swim Club
6 outdoor courts
480 Brookside Ave, Allendale, NJ 07401
201 825-2665
Clifton Pickleball Courts
Albion Memorial Park
3 outdoor courts
201 Maplewood Ave, Clifton, NJ 07013
973 470-5956
Paterson Pickleball Courts
Little Falls Sports & Recreation Complex
2 outdoor courts
160 Paterson Ave, Little Falls, NJ 07424
973 256-3884
Woodland Park Pickleball Courts
Four Seasons Great Notch
6 outdoor courts
101 Four Seasons Blvd, Woodland Park, NJ 07424
973 256-0978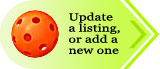 Find places to play pickleball in the Paterson, NJ area.
Pickleball Is Fun For All Ages!