Egg Harbor, NJ Area Pickleball Courts
Places to play pickleball on indoor or outdoor courts in Egg Harbor, Mays Landing, Ventnor City and other Egg Harbor, New Jersey area cities.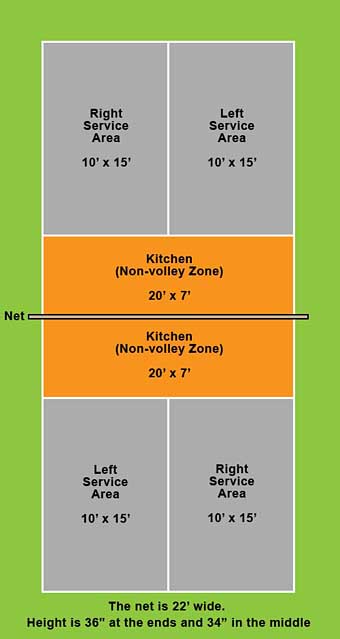 Indoor and outdoor pickleball locations in the Egg Harbor area.
Looking for places to play pickleball in the Egg Harbor area? Pickleball court locations are listed by city with the number of indoor and/or outdoor courts, address, phone and website. Choose the comfort of climate-controlled indoor courts, or the fresh air and sunshine available on outdoor courts. Other cities nearby Egg Harbor include Atlantic City and others.
Nearby Places To Play Pickleball
Egg Harbor Area
Additional cities near Egg Harbor include Atlantic City and others.
Rest of New Jersey
Egg Harbor, New Jersey, is a township located in Atlantic County, known for its diverse outdoor activity opportunities. The area is home to the beautiful Egg Harbor Township Nature Reserve, a vast natural area with trails for hiking, birdwatching, and wildlife observation. Visitors can explore the scenic landscapes, marshes, and woodlands, immersing themselves in the tranquility of nature. Additionally, Egg Harbor is located near the Atlantic Ocean, offering easy access to stunning beaches, where residents and visitors can enjoy swimming, sunbathing, and various water sports. The township also features several parks and recreational facilities that provide opportunities for outdoor activities like soccer, baseball, and tennis. The climate in Egg Harbor is characterized by hot, humid summers and cool winters, allowing for a wide range of outdoor pursuits throughout the year.
Pickleball enthusiasts in Egg Harbor have options for both outdoor and indoor play. The township operates several outdoor pickleball courts in parks such as Ventnor City Tennis & Pickleball Courts and MK Betterment Park, offering opportunities for open play. These courts are available to the public and provide spaces for recreational pickleball matches. Additionally, there are indoor sports facilities in the surrounding area that offer pickleball for open play and league play. Venues like local community centers often provide indoor pickleball courts for players to enjoy the sport year-round. These facilities often organize open play sessions, clinics, and leagues for players of all skill levels. The local pickleball community in Egg Harbor is active and welcoming, ensuring that enthusiasts can find opportunities for both recreational play and competitive play through organized leagues and events.
Regulation indoor and outdoor pickleball courts are designed to meet specific standards and dimensions to ensure a consistent and fair playing experience for players. Outdoor pickleball courts typically measure 20 feet wide and 44 feet long, with a non-volley zone (commonly known as the kitchen) extending 7 feet from the net on both sides. The court is divided into right and left service courts, each measuring 10 feet wide. Outdoor courts are typically made of materials such as concrete, asphalt, or sports surfaces, providing a durable and suitable playing surface.
Indoor pickleball courts follow similar dimensions to outdoor courts, with the main difference being the playing surface. Indoor courts are often constructed with hardwood, rubber, or synthetic materials, providing better shock absorption and a more controlled playing surface. The dimensions of the court and the non-volley zone remain the same as outdoor courts.
Regulation pickleball courts provide a consistent and standardized playing environment, allowing players to develop their skills, compete, and enjoy the game at its best. Whether played indoors or outdoors, these courts are essential in fostering a thriving pickleball community and promoting the growth of the sport.
Pickleball locations in the Egg Harbor NJ area.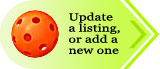 Egg Harbor Pickleball Courts
Delilah Oaks Park
3 outdoor courts
5 Kent Dr, Egg Harbor Township, NJ 08234
609 926-4000
MK Betterment Park
8 outdoor courts
4050 Alder Ave, Egg Harbor Township, NJ 08234
609 272-8120
Proshot Pickleball
8 indoor courts
6725 Black Horse Pike, Egg Harbor Township, NJ 08234
609 867-6439
Village Grande At English Mill
6 outdoor courts
1 Village Grande Rd, Egg Harbor Township, NJ 08234
609 788-8405
Mays Landing Pickleball Courts
Oaks of Weymouth
4 outdoor courts
100 Oaks Dr, Mays Landing, NJ 08330
609 625-6257
Ventnor City Pickleball Courts
Performance Pickleball
1 indoor court
301 Dorset Ave, Ventnor City, NJ 08406
609 541-2386
Ventnor City Tennis & Pickleball Courts
7 outdoor courts
5600 Atlantic Ave, Ventnor City, NJ 08406
609 246-7595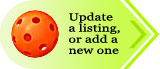 Find places to play pickleball in the Egg Harbor, NJ area.
Pickleball Is Fun For All Ages!