Cherry Hill, NJ Area Pickleball Courts
Places to play pickleball on indoor or outdoor courts in Cherry Hill, Pennsauken, Moorestown and other Cherry Hill, New Jersey area cities.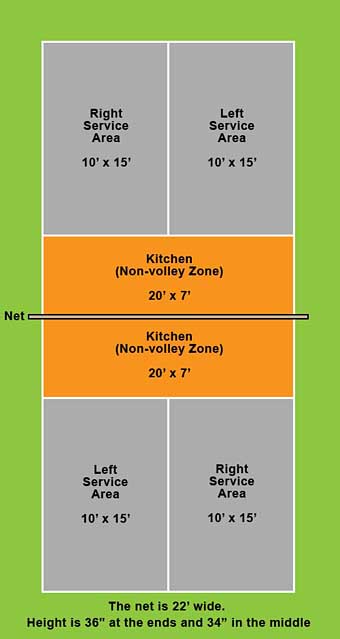 Indoor and outdoor pickleball locations in the Cherry Hill area.
Come rain or shine you can find a place to play pickleball in New Jersey, indoors or out. The sport is gaining popularity across the state with open play, leagues and tournaments. Looking for places to play pickleball in the Cherry Hill area? Pickleball court locations are listed by city with the number of indoor and/or outdoor courts, address, phone and website. Choose the comfort of climate-controlled indoor courts, or the fresh air and sunshine available on outdoor courts.
Cherry Hill Area
Rest of New Jersey
Regulation indoor and outdoor pickleball courts are the same dimension. When given both options, most pickleball players choose indoor vs outdoor based on weather conditions. Wet courts can enhance the risk of slipping and falling. Proper shoes for the court surface can help reduce the risk of falls.
Pickleball locations in the Cherry Hill NJ area.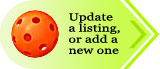 Cherry Hill Pickleball Courts
Carusi Middle School
2 outdoor courts
315 Roosevelt Dr, Cherry Hill, NJ 08002
856 667-1220
Cherry Hill Health & Racquet Club
2 indoor courts
1820 Old Cuthbert Rd, Cherry Hill, NJ 08034
856 208-6517
Garden State Rotary Complex
6 outdoor courts
470 E Evesham Rd, Cherry Hill, NJ 08003
856 665-6500
Kilmer Elementary
4 outdoor courts
2900 Chapel Ave W, Cherry Hill, NJ 08002
856 667-3903
Lions Den Park
3 outdoor courts
New York Ave & New Hampshire Ave, Cherry Hill, NJ 08002
856 665-6500
Haddonfield Pickleball Courts
Haddon Field Club
6 outdoor courts
10 Elm Ave, Haddonfield, NJ 08033
856 429-9778
Hainesport Pickleball Courts
Hainesport Township Municipal Park
6 outdoor courts
1401 Marne Hwy, Hainesport, NJ 08036
609 267-2730
Marlton Pickleball Courts
Marlton Field House Pickleball
2 indoor courts
785 E. Main St, Marlton, NJ 08053
856 248-2100
Moorestown Pickleball Courts
Jeff Young Memorial Park
2 outdoor courts
109 New Albany Rd, Moorestown, NJ 08057
856 235-5542
Mt Laurel Pickleball Courts
XL Sports World Mt Laurel
3 indoor courts
1 Hovtech Blvd, Mt Laurel Township, NJ 08054
856 273-2828
Pennsauken Pickleball Courts
Browning Road Tennis & Pickleball Courts
4 outdoor courts
3346 Browning Rd, Pennsauken Township, NJ 08109
856 663-1403
Riverton Pickleball Courts
Riverton Memorial Park
3 outdoor courts
783 Cedar St, Riverton, NJ 08077
908 789-0700
Runnemede Pickleball Courts
Green Acres Park
6 outdoor courts
Dettmar Terrace, Runnemede, NJ 08078
856 939-5161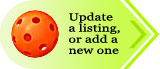 Find places to play pickleball in the Cherry Hill, NJ area.
Pickleball Is Fun For All Ages!