Newark, NJ Area Pickleball Courts
Places to play pickleball on indoor or outdoor courts in Newark, Union City, Montclair, Westfield and other Newark, New Jersey area cities.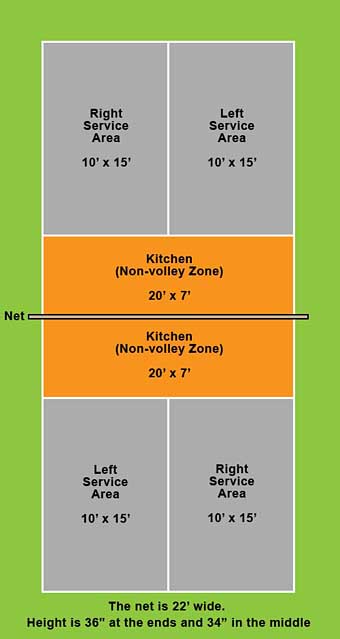 Indoor and outdoor pickleball locations in the Newark area.
Come rain or shine you can find a place to play pickleball in New Jersey, indoors or out. The sport is gaining popularity across the state with open play, leagues and tournaments. Looking for places to play pickleball in the Newark area? Pickleball court locations are listed by city with the number of indoor and/or outdoor courts, address, phone and website. Choose the comfort of climate-controlled indoor courts, or the fresh air and sunshine available on outdoor courts.
Newark Area
Rest of New Jersey
Regulation indoor and outdoor pickleball courts are the same dimension. When given both options, most pickleball players choose indoor vs outdoor based on weather conditions. Wet courts can enhance the risk of slipping and falling. Proper shoes for the court surface can help reduce the risk of falls.
Pickleball locations in the Newark NJ area.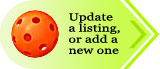 Chester Pickleball Courts
Chubb Park
2 outdoor courts
290 W Main St, Chester, NJ 07930
908 879-5100
FlorhamPark Pickleball Courts
Pat & BJ Highland Memorial Tennis Courts
4 outdoor courts
111 Ridgedale Ave, Florham Park, NJ 07932
973 410-5390
Maplewood Pickleball Courts
Maplewood Country Club
2 outdoor courts
28 Baker St, Maplewood, NJ 07040
973 762-2100
Montclair Pickleball Courts
Brookdale Park
6 outdoor courts
W Circuit Dr, Montclair, NJ 07043
973 268-3500
Morristown Pickleball Courts
Ginty Park Pickleball Courts
6 outdoor courts
20 Dwyer Ln, Morristown, NJ 07960
973 326-7400
Newark Pickleball Courts
Althea Gibson Tennis & Pickleball Courts
4 outdoor courts
235 Heller Pkwy, Newark, NJ 07104
973 575-1000
Rahway Pickleball Courts
Rahway River-river Road
2 outdoor courts
St Georges Ave, Rahway, NJ 07065
908 527-4000
Ridgefield Park Pickleball Courts
Overpeck Tennis & Pickleball Courts
6 outdoor courts
199 Challenger Rd, Ridgefield Park, NJ 07660
201 336-7275
Scotch Plains Pickleball Courts
Brookside Park Pickleball Courts
4 outdoor courts
1235 Hetfield Ave, Scotch Plains, NJ 07076
908 322-6700
Union City Pickleball Courts
Kawameeh Park
2 outdoor courts
1750 Morris Ave, Union, NJ 07083
908 527-4900
Watchung Pickleball Courts
Watchung Valley Golf Club
4 outdoor courts
600 Mountain Blvd, Watchung, NJ 07069
908 561-8855
Westfield Pickleball Courts
Tamaques Reservation
8 outdoor courts
Tamaques Way, Westfield, NJ 07090
908 789-4040
Westfield Area YMCA
2 indoor courts
422 E Broad St, Westfield, NJ 07090
908 301-9622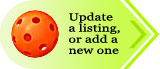 Find places to play pickleball in the Newark, NJ area.
Pickleball Is Fun For All Ages!