Daytona Beach, FL Area Pickleball Courts
Places to play pickleball on indoor or outdoor courts in Daytona Beach, Port Orange, Holly Hill and other Daytona Beach area cities.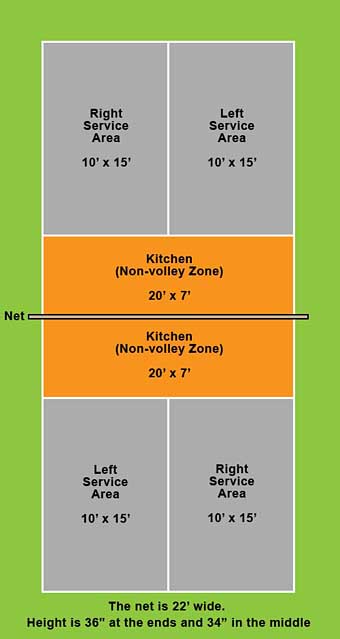 Indoor and outdoor pickleball locations in the Daytona Beach area.
Play pickleball outdoors, year round in The Sunshine State. Florida weather is generally mild but subject to extremely active weather conditions at times. Looking for places to play pickleball in the Daytona Beach area? Pickleball court locations are listed by city with the number of indoor and/or outdoor courts, address, phone and website. Choose the comfort of climate-controlled indoor courts, or the fresh air and sunshine available on outdoor courts.
Daytona Beach Area
Rest of Florida
Regulation indoor and outdoor pickleball courts are the same dimension. When given both options, most pickleball players choose indoor vs outdoor based on weather conditions. Wet courts can enhance the risk of slipping and falling. Proper shoes for the court surface can help reduce the risk of falls.
Pickleball locations in the Daytona Beach FL area.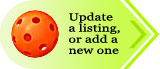 Daytona Beach Pickleball Courts
Daytona Beach Shores Pickleball
8 outdoor courts
2990 S Atlantic Ave, Daytona Beach Shores, FL 32118
386 763-5353
Pelican Bay Sports Club
4 outdoor courts
110 Goshawk Dr, Daytona Beach, FL 32119
386 385-4490
Timothy Pollard Memorial Park
4 outdoor courts
4680 S Peninsula Dr, Ponce Inlet, FL 32127
386 236-2150
Holly Hill Pickleball Courts
Pictona at Holly Hill
36 outdoor courts
13 indoor courts
1060 Ridgewood Ave, Holly Hill, FL 32117
386 310-7067
Port Orange Pickleball Courts
Spruce Creek Country Club
6 outdoor courts
1900 Country Club Dr, Port Orange, FL 32128
386 756-6114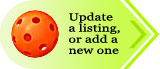 Find places to play pickleball in the Daytona Beach, FL area.
Pickleball Is Fun For All Ages!