Orlando, FL Area Pickleball Courts
Places to play pickleball on indoor or outdoor courts in Orlando, Deltona, Kissimmee, St. Cloud, Sanford, Apopka, Ocoee, Winter Garden, Clermont, Oviedo, Meadow Woods, Winter Springs, Winter Park and other Orlando area cities.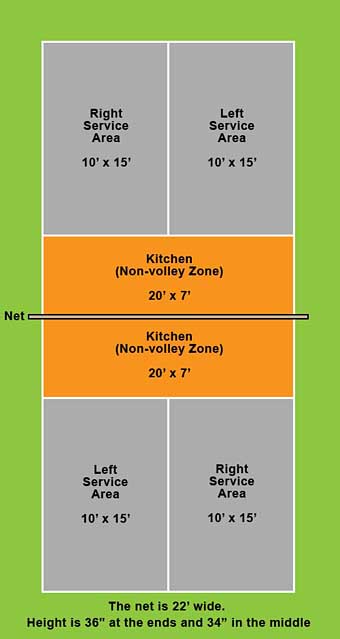 Indoor and outdoor pickleball locations in the Orlando area.
Play pickleball outdoors, year round in The Sunshine State. Florida weather is generally mild but subject to extremely active weather conditions at times. Looking for places to play pickleball in the Orlando area? Pickleball court locations are listed by city with the number of indoor and/or outdoor courts, address, phone and website. Choose the comfort of climate-controlled indoor courts, or the fresh air and sunshine available on outdoor courts. Other cities nearby Orlando include Alafaya, Pine Hills, Horizon West, Four Corners, Altamonte Springs, Buenaventura Lakes, Casselberry and others.
Orlando Area
Additional cities near Orlando include Alafaya, Pine Hills, Horizon West, Four Corners, Altamonte Springs, Buenaventura Lakes, Casselberry and others.
Rest of Florida
Regulation indoor and outdoor pickleball courts are the same dimension. When given both options, most pickleball players choose indoor vs outdoor based on weather conditions. Wet courts can enhance the risk of slipping and falling. Proper shoes for the court surface can help reduce the risk of falls.
Pickleball locations in the Orlando FL area.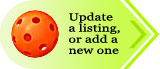 Apopka Pickleball Courts
Apopka City-Athletic Complex
4 outdoor courts
3710 Jason Dwelley Pkwy, Apopka, FL 32712
407 703-1741
Casselberry Pickleball Courts
Lake Hodge Park
1 outdoor courts
870 Osceola Trail, Casselberry, FL 32707
407 262-7700
Clermont Pickleball Courts
Clermont Arts & Recreation Center
3700 S Hwy 27, Clermont, FL 34711
352 394-3500
Deltona Pickleball Courts
Harris M Saxon Community Center
4 outdoor courts
2329 California St, Deltona, FL 32738
386 878-8930
Kissimmee Pickleball Courts
Reunion Resort Tennis & Pickleball Center
4 outdoor courts
1351 Centre Ct Ridge Dr, Kissimmee, FL 34747
407 662-1630
Meadow Woods Pickleball Courts
Meadow Woods Recreation Center
4 indoor courts
1751 Rhode Island Woods Cir, Orlando, FL 32824
407 254-9065
Ocoee Pickleball Courts
Tiger Minor Park
1 outdoor courts
401 E Geneva St, Ocoee, FL 34761
407 877-5803
Orlando Pickleball Courts
ClearOne Sports Centre
3 indoor courts
4141 John Young Pkwy, Orlando, FL 32804
407 730-3596
Orlando Racket Sports
6 indoor courts
7059 S Orange Blossom Trl, Orlando, FL 32809
407 985-3494
USTA National Campus
12 outdoor courts
10000 USTA Blvd, Orlando, FL 32827
407 675-2500
Oviedo Pickleball Courts
Round Lake Park
10 outdoor courts
891 E Broadway St, Oviedo, FL 32765
407 971-5565
Sanford Pickleball Courts
Groveview Park
7 outdoor courts
324 Springview Dr #246, Sanford, FL 32773
407 688-5103
St Cloud Pickleball Courts
Godwin Park
4 outdoor courts
317 Delaware Ave, St Cloud, FL 34769
407 957-7243
Winter Garden Pickleball Courts
Veterans Memorial Park
6 outdoor courts
420 S Park Ave, Winter Garden, FL 34787
407 656-4155
Winter Park Pickleball Courts
Winter Park Tennis Center
1 outdoor courts
1075 Azalea Ln, Winter Park, FL 32789
407 599-3445
Winter Springs Pickleball Courts
Trotwood Park
4 outdoor courts
701 Northern Way, Winter Springs, FL 32708
407 327-1800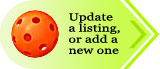 Find places to play pickleball in the Orlando, FL area.
Pickleball Is Fun For All Ages!