Yonkers Area, NY Area Pickleball Courts
Places to play pickleball on indoor or outdoor courts in Yonkers, Ardsley, Bronxville, Eastchester, Hawthorne, New Rochelle, Sleepy Hollow and other Yonkers Area, NY area cities.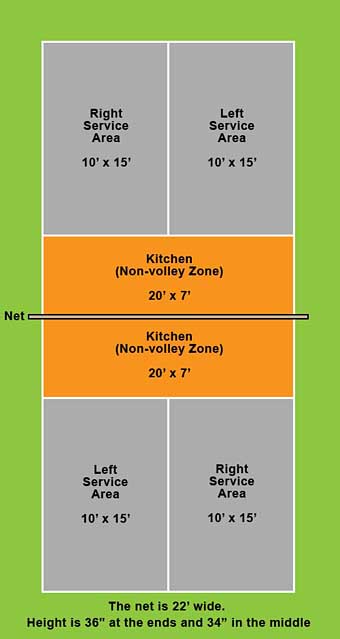 Indoor and outdoor pickleball locations in the Yonkers Area area.
Climate in New York state is generally mild and humid, with substantial temperature variations summer to winter. Playing indoors is a good choice during the extremes of weather conditions. Looking for places to play pickleball in the Yonkers area? Pickleball court locations are listed by city with the number of indoor and/or outdoor courts, address, phone and website. Choose the comfort of climate-controlled indoor courts, or the fresh air and sunshine available on outdoor courts. Other cities nearby Yonkers include Greenburgh, Mount Vernon, White Plains and others.
Yonkers Area Area
Additional cities near Yonkers Area include Greenburgh, Mount Vernon, White Plains and others.
Regulation indoor and outdoor pickleball courts are the same dimension. When given both options, most pickleball players choose indoor vs outdoor based on weather conditions. Wet courts can enhance the risk of slipping and falling. Proper shoes for the court surface can help reduce the risk of falls.
Pickleball locations in the Yonkers Area NY area.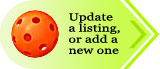 Ardsley Pickleball Courts
Anthony F Veteran Park
1 outdoor courts
11 Olympic Ln, Ardsley, NY 10502
914 989-1811
Bronxville Pickleball Courts
Bronxville Tennis & Pickleball
2 indoor courts
200 Pondfield Road, Bronxville, New York 10708
914 337-6500
Eastchester Pickleball Courts
Sportime Lake Isle Pickleball
4 indoor courts
660 White Plains Rd, Eastchester, NY 10709
914 777-5151
Hawthorne Pickleball Courts
Cross Court Pickleball Hawthorne
4 indoor courts
5 Browns Ln, Hawthorne, NY 10532
914 662-8200
New Rochelle Pickleball Courts
New Rochelle YMCA
2 indoor courts
50 Weyman Ave, New Rochelle, NY 10805
914 632-1818
Sleepy Hollow Pickleball Courts
Devries Park
2 outdoor courts
139 Devries Ave, Sleepy Hollow, NY 10591
914 366-5109
Yonkers Pickleball Courts
Kinsley Park & Playground
2 outdoor courts
151 Morsemere Ave Yonkers NY 10703
914 377-6450
Park Hill Racquet Club
1 indoor courts
253 Van Cortland Park Avenue Yonkers NY 10705
914 969-6770
Yonkers Tennis Center
1 indoor courts
493 Sprain Rd, Yonkers, NY 10710
914 968-6918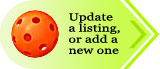 Find places to play pickleball in the Yonkers Area, NY area.
Pickleball Is Fun For All Ages!