Yonkers Area, NY Area Pickleball Courts
Places to play pickleball on indoor or outdoor courts in Yonkers, Ardsley, Bronxville, Eastchester, Hawthorne, New Rochelle, Sleepy Hollow and other Yonkers Area, NY area cities.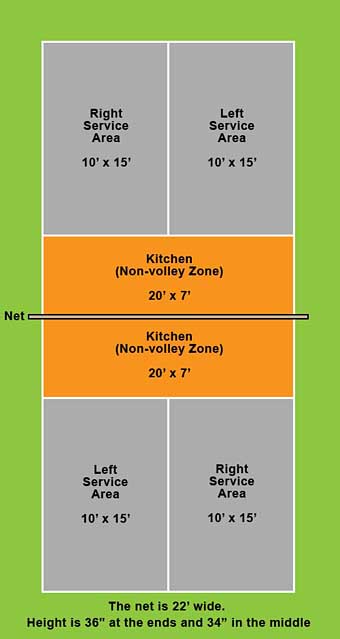 Indoor and outdoor pickleball locations in the Yonkers Area area.
Looking for places to play pickleball in the Yonkers area? Pickleball court locations are listed by city with the number of indoor and/or outdoor courts, address, phone and website. Choose the comfort of climate-controlled indoor courts, or the fresh air and sunshine available on outdoor courts. Other cities nearby Yonkers include Greenburgh, Mount Vernon, White Plains and others.
Nearby Places To Play Pickleball
Yonkers Area Area
Additional cities near Yonkers Area include Greenburgh, Mount Vernon, White Plains and others.
The climate in Yonkers, New York, plays a role in shaping the conditions for playing outdoor and indoor pickleball in the area. Yonkers experiences a humid subtropical climate, characterized by four distinct seasons with varying temperatures and precipitation.
During the summer months, Yonkers enjoys warm and sometimes hot temperatures, with highs ranging from the mid-70s to the mid-80s Fahrenheit (around 24-30 degrees Celsius). This makes it ideal for outdoor pickleball enthusiasts to engage in matches at local parks, recreational areas, and community centers that offer outdoor courts. Players can take advantage of the pleasant weather to enjoy the game and engage in friendly competitions.
As for the winter season, Yonkers sees cold temperatures, often dipping below freezing, accompanied by snowfall. These weather conditions can make it challenging to play outdoor pickleball comfortably. However, the city offers various indoor pickleball facilities that provide a suitable alternative for players during the winter months. Indoor courts allow players to continue their games and maintain their skills while being sheltered from the cold and inclement weather.
In summary, Yonkers, New York, experiences a climate that allows for outdoor pickleball during the summer season, thanks to warm temperatures. However, the colder and snowier winter months make indoor pickleball a more viable option. With both outdoor and indoor facilities available, pickleball enthusiasts in Yonkers have the opportunity to enjoy their favorite sport year-round, adapting to the changing weather conditions throughout the seasons.
Regulation indoor and outdoor pickleball courts are designed to meet specific standards and dimensions to ensure a consistent and fair playing experience for players. Outdoor pickleball courts typically measure 20 feet wide and 44 feet long, with a non-volley zone (commonly known as the kitchen) extending 7 feet from the net on both sides. The court is divided into right and left service courts, each measuring 10 feet wide. Outdoor courts are typically made of materials such as concrete, asphalt, or sports surfaces, providing a durable and suitable playing surface.
Indoor pickleball courts follow similar dimensions to outdoor courts, with the main difference being the playing surface. Indoor courts are often constructed with hardwood, rubber, or synthetic materials, providing better shock absorption and a more controlled playing surface. The dimensions of the court and the non-volley zone remain the same as outdoor courts.
Regulation pickleball courts provide a consistent and standardized playing environment, allowing players to develop their skills, compete, and enjoy the game at its best. Whether played indoors or outdoors, these courts are essential in fostering a thriving pickleball community and promoting the growth of the sport.
Pickleball locations in the Yonkers Area NY area.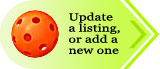 Ardsley Pickleball Courts
Anthony F Veteran Park
1 outdoor courts
11 Olympic Ln, Ardsley, NY 10502
914 989-1811
Bronxville Pickleball Courts
Bronxville Tennis & Pickleball
2 indoor courts
200 Pondfield Road, Bronxville, New York 10708
914 337-6500
Eastchester Pickleball Courts
Sportime Lake Isle Pickleball
4 indoor courts
660 White Plains Rd, Eastchester, NY 10709
914 777-5151
Hawthorne Pickleball Courts
Cross Court Pickleball Hawthorne
4 indoor courts
5 Browns Ln, Hawthorne, NY 10532
914 662-8200
New Rochelle Pickleball Courts
New Rochelle YMCA
2 indoor courts
50 Weyman Ave, New Rochelle, NY 10805
914 632-1818
Sleepy Hollow Pickleball Courts
Devries Park
2 outdoor courts
139 Devries Ave, Sleepy Hollow, NY 10591
914 366-5109
Yonkers Pickleball Courts
Kinsley Park & Playground
2 outdoor courts
151 Morsemere Ave Yonkers NY 10703
914 377-6450
Park Hill Racquet Club
1 indoor courts
253 Van Cortland Park Avenue Yonkers NY 10705
914 969-6770
Yonkers Tennis Center
1 indoor courts
493 Sprain Rd, Yonkers, NY 10710
914 968-6918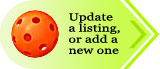 Find places to play pickleball in the Yonkers Area, NY area.
Pickleball Is Fun For All Ages!