Buffalo, NY Area Pickleball Courts
Places to play pickleball on indoor or outdoor courts in Buffalo, lasdell, Getzville, Grand Island, Hamburg, Lancaster, Williamsville and other Buffalo, NY area cities.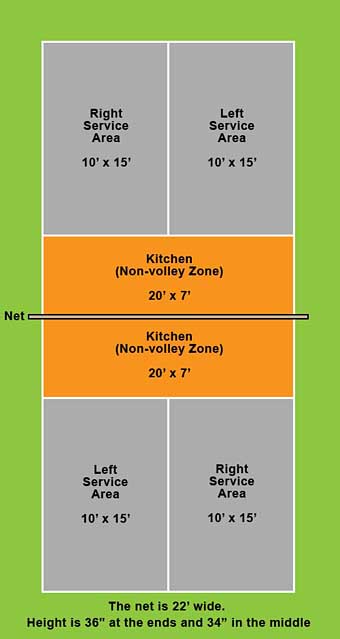 Indoor and outdoor pickleball locations in the Buffalo area.
Climate in New York state is generally mild and humid, with substantial temperature variations summer to winter. Playing indoors is a good choice during the extremes of weather conditions. Looking for places to play pickleball in the Buffalo area? Pickleball court locations are listed by city with the number of indoor and/or outdoor courts, address, phone and website. Choose the comfort of climate-controlled indoor courts, or the fresh air and sunshine available on outdoor courts. Other cities nearby Buffalo include Amherst, Cheektowaga, Lackawanna, Tonawanda and others.
Buffalo Area
Additional cities near Buffalo include Amherst, Cheektowaga, Lackawanna, Tonawanda and others.
Regulation indoor and outdoor pickleball courts are the same dimension. When given both options, most pickleball players choose indoor vs outdoor based on weather conditions. Wet courts can enhance the risk of slipping and falling. Proper shoes for the court surface can help reduce the risk of falls.
Pickleball locations in the Buffalo NY area.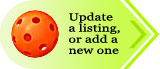 Blasdell Pickleball Courts
JFK Playground
2 outdoor courts
1 Grafton Ave, Blasdell, NY 14219
716 822-1921
Buffalo Pickleball Courts
Willow Ridge Park
8 outdoor courts
Willow Green Dr, Buffalo, NY 14228
716 631-7000
Getzville Pickleball Courts
Jewish Community Center of Greater Buffalo - Amherst
4 outdoor courts
2640 N Forest Rd, Getzville, NY 14068
716 688-4033
Grand Island Pickleball Courts
Pickleball Island
7 indoor courts
401 Lang Blvd, Grand Island, NY 14072
716 570-2383
Hamburg Pickleball Courts
Glen Meadows Park
4 outdoor courts
Olympiad Dr, Hamburg, NY 14075
716 649-6170
Lancaster Pickleball Courts
Lancaster NY Pickleball Courts
4 outdoor courts
200 Oxford Ave, Lancaster, NY 14086
716 683-4444
Lancaster Senior Citizens Center
4 outdoor courts
100 Oxford Ave, Lancaster, NY 14086
716 685-3498
Williamsville Pickleball Courts
Clearfield Community Center
2 outdoor courts
2 indoor courts
730 Hopkins Rd, Williamsville , NY 14221
719 689-1418
Rally Niagara Badminton & Pickleball
2 indoor courts
6205 Main St, Williamsville, NY 14221
716 250-7738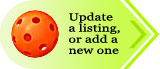 Find places to play pickleball in the Buffalo, NY area.
Pickleball Is Fun For All Ages!