Rochester Area, NY Area Pickleball Courts
Places to play pickleball on indoor or outdoor courts in Rochester, Chili, Greece, Penfield, Pittsford and other Rochester, NY area cities.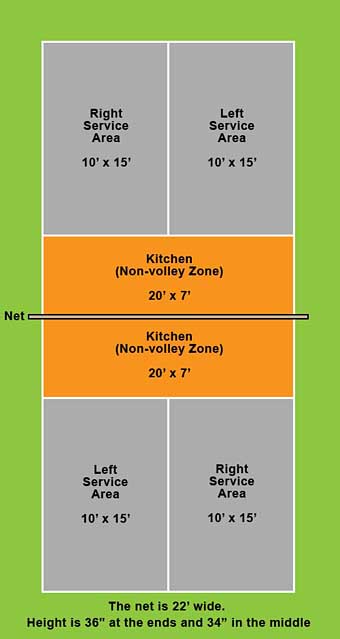 Indoor and outdoor pickleball locations in the Rochester Area area.
Climate in New York state is generally mild and humid, with substantial temperature variations summer to winter. Playing indoors is a good choice during the extremes of weather conditions. Looking for places to play pickleball in the Rochester area? Pickleball court locations are listed by city with the number of indoor and/or outdoor courts, address, phone and website. Choose the comfort of climate-controlled indoor courts, or the fresh air and sunshine available on outdoor courts. Other cities nearby Rochester include East Rochester, Fairport, Irondequoit and others.
Regulation indoor and outdoor pickleball courts are the same dimension. When given both options, most pickleball players choose indoor vs outdoor based on weather conditions. Wet courts can enhance the risk of slipping and falling. Proper shoes for the court surface can help reduce the risk of falls.
Pickleball locations in the Rochester Area NY area.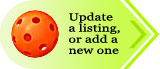 Chili Pickleball Courts
Chili Community Center
6 indoor courts
3237 Chili Ave, Rochester, NY 14624
585 889-4680
Greece Pickleball Courts
Basil Marella Park
6 outdoor courts
975 English Rd Greece, Town of NY 14616
585 723-2425
Penfield Pickleball Courts
Penfield Recreation
1 indoor court
1985 Baird Road, Penfield, NY 14526
585 340-8655
Veteran's Memorial Park
2 outdoor courts
1634B Jackson Rd, Penfield, NY 14526
585 340-8655
Pittsford Pickleball Courts
Tennis Club of Rochester Pickleball Courts
4 outdoor courts
570 Kreag Rd, Pittsford, NY 14534
585 381-2529
Rochester Pickleball Courts
Dinkers Pickleball Facility
1 indoor court
135 Despatch Dr, East Rochester, NY 14445
585 673-2006
Greece Community and Senior Center
6 outdoor courts
3 Vince Tofany Blvd, Rochester, NY 14612
585 723-2425
Greenwood Park
2 outdoor courts
1550 Scribner Rd, Rochester, NY 14625
585 340-8655
Harro East Athletic Club
2 indoor courts
400 Andrews St, Rochester, NY 14604
585 546-1000
Louis S Wolk JCC of Greater Rochester
2 indoor courts
1200 Edgewood Ave, Rochester, NY 14618
585 461-2000
Midtown Athletic Club
1 outdoor courts
200 E Highland Dr, Rochester, NY 14610
585 461-2300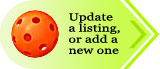 Find places to play pickleball in the Rochester Area, NY area.
Pickleball Is Fun For All Ages!