Vancouver, WA Area Pickleball Courts
Places to play pickleball on indoor or outdoor courts in Vancouver, Camas, Washougal and other Vancouver, Washington area cities.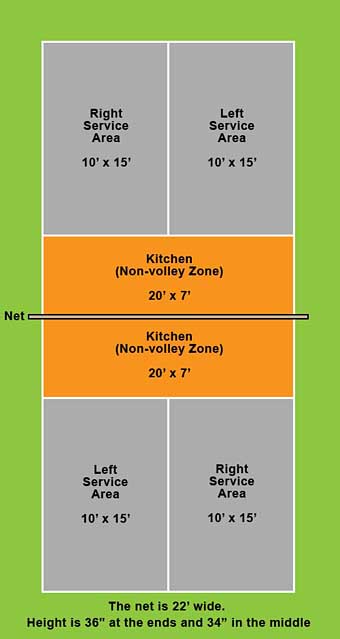 Indoor and outdoor pickleball locations in the Vancouver area.
Looking for places to play pickleball in the Vancouver area? The State of Washington has declared pickleball to be the "State Sport". Pickleball court locations are listed by city with the number of indoor and/or outdoor courts, address, phone and website. Choose the comfort of climate-controlled indoor courts, or the fresh air and sunshine available on outdoor courts. Other cities nearby Vancouver include Five Corners, Mill Plain, Minnehaha and others.
Nearby Places To Play Pickleball
Vancouver, Washington, situated on the banks of the Columbia River, offers an array of outdoor activity opportunities surrounded by its stunning natural landscapes. The city boasts a diverse environment, with access to the nearby Cascade Mountains, the Columbia River Gorge, and the Pacific Coast. Vancouver experiences a mild, marine-influenced climate with relatively mild winters and warm, dry summers. This climate provides favorable conditions for outdoor enthusiasts to explore the city's numerous parks, trails, and recreational areas. From hiking and biking in the nearby mountains to kayaking and fishing in the river, Vancouver offers a wide range of activities for nature lovers. The city's proximity to the Pacific Coast also allows residents and visitors to enjoy beachcombing, surfing, and exploring coastal trails. With its beautiful surroundings and pleasant climate, Vancouver provides ample opportunities for outdoor adventures throughout the year.
Vancouver offers various options for playing pickleball, both outdoor and indoor, catering to players of all levels and interests. The city provides outdoor pickleball courts in parks and recreational areas, allowing for open play and friendly matches. These courts are often available on a first-come, first-served basis, providing flexibility for players to enjoy pickleball at their convenience. Vancouver also offers pickleball leagues for those seeking structured gameplay and competitive play. These leagues provide an opportunity for players to join teams, compete in organized matches, and develop their skills in a supportive environment. Additionally, the city hosts pickleball tournaments that attract players from Vancouver and neighboring areas. These tournaments create an exciting atmosphere where participants can showcase their abilities, compete against fellow enthusiasts, and enjoy the camaraderie of organized competition.
For indoor pickleball, Vancouver provides facilities that offer climate-controlled environments for year-round play. These indoor venues cater to players who prefer the convenience and comfort of playing indoors, ensuring that pickleball can be enjoyed regardless of weather conditions. Some facilities may offer designated times for open play, allowing individuals to gather and play pickleball in an indoor setting. Vancouver's pickleball community also organizes leagues and tournaments for those seeking more competitive play and a chance to connect with other players. With its options for outdoor and indoor pickleball, including open play, leagues, and tournaments, Vancouver provides a vibrant pickleball scene where players can engage in the sport, improve their skills, and enjoy the camaraderie of the pickleball community.
Regulation indoor and outdoor pickleball courts are designed to meet specific standards and dimensions to ensure a consistent and fair playing experience for players. Outdoor pickleball courts typically measure 20 feet wide and 44 feet long, with a non-volley zone (commonly known as the kitchen) extending 7 feet from the net on both sides. The court is divided into right and left service courts, each measuring 10 feet wide. Outdoor courts are typically made of materials such as concrete, asphalt, or sports surfaces, providing a durable and suitable playing surface.
Indoor pickleball courts follow similar dimensions to outdoor courts, with the main difference being the playing surface. Indoor courts are often constructed with hardwood, rubber, or synthetic materials, providing better shock absorption and a more controlled playing surface. The dimensions of the court and the non-volley zone remain the same as outdoor courts.
Regulation pickleball courts provide a consistent and standardized playing environment, allowing players to develop their skills, compete, and enjoy the game at its best. Whether played indoors or outdoors, these courts are essential in fostering a thriving pickleball community and promoting the growth of the sport.
Pickleball locations in the Vancouver WA area.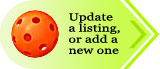 Camas Pickleball Courts
Crown Park
4 outdoor courts
120 NE 17th Ave, Camas, WA 98607
360 834-5307
Vancouver Pickleball Courts
Club Green Meadows
17 indoor courts
7703 NE 72nd Ave, Vancouver, WA 98661
360 954-1059
Grass Valley Park
2 outdoor courts
3211 NW 38th Ave, Camas, WA 98607
360 834-5307
Padelhorn Pickleball
6 indoor courts
9210 NE 62nd Ave Bldg A Suite 110, Vancouver, WA 98665
360 607-8305
Salmon Creek Indoor Sports Arena
5 indoor courts
110 NW 139th St, Vancouver, WA 98685
360 571-7628
Washougal Pickleball Courts
Hathaway Park Pickleball
6 outdoor courts
2807 I St, Washougal, WA 98671
360 835-2662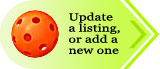 Find places to play pickleball in the Vancouver, WA area.
Pickleball Is Fun For All Ages!