Roanoke, VA Area Pickleball Courts
Places to play pickleball on indoor or outdoor courts in Roanoke, Salem, Cave Spring, Vinton and other Roanoke, Virginia area cities.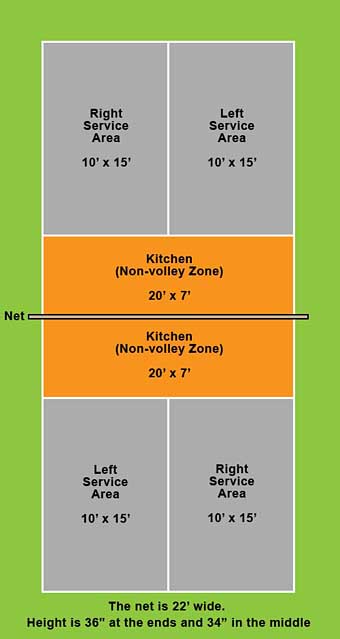 Indoor and outdoor pickleball locations in the Roanoke area.
Mountain ranges in Virginia, including the Appalachian and Blue Ridge Mountains, as well as the Atlantic coast area, provide a wide range of climate variation across the state. The state is generally warm in summer and mildly cold in winter. Looking for places to play pickleball in the Roanoke area? Pickleball court locations are listed by city with the number of indoor and/or outdoor courts, address, phone and website. Choose the comfort of climate-controlled indoor courts, or the fresh air and sunshine available on outdoor courts. Other cities nearby Roanoke include Cloverdale, Hollins and others.
Roanoke Area
Additional cities near Roanoke include Cloverdale, Hollins and others.
Regulation indoor and outdoor pickleball courts are the same dimension. When given both options, most pickleball players choose indoor vs outdoor based on weather conditions. Wet courts can enhance the risk of slipping and falling. Proper shoes for the court surface can help reduce the risk of falls.
Pickleball locations in the Roanoke VA area.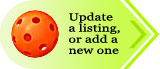 Cave Spring Pickleball Courts
Garst Mill Park
6 outdoor courts
2699 Willowlawn St, Cave Spring, VA 24018
540 387-6078
Roanoke Pickleball Courts
Bonsack Rec Center
2 indoor courts
4845 Cloverdale Rd, Roanoke, VA 24019
540 977-5280
Fishburn Park
2 outdoor courts
2304 Brambleton Ave SW, Roanoke, VA 24015
540 853-2236
Kirk Family YMCA
2 indoor courts
520 Church Ave SW, Roanoke, VA 24016
540 342-9622
Spectrum Sports Academy
12 indoor courts
3710 Tom Andrews Rd NW, Roanoke, VA 24019
540 561-0921
Salem Pickleball Courts
The City of Salem Pickleball Courts
6 outdoor courts
Oakey Park, 800 E Main St, Salem, VA 24153
540 375-3057
Vinton Pickleball Courts
Stonebridge Park
2 outdoor courts
420 Swan Dr, Vinton, VA 24179
540 387-6078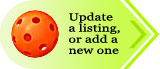 Find places to play pickleball in the Roanoke, VA area.
Pickleball Is Fun For All Ages!