Richmond, VA Area Pickleball Courts
Places to play pickleball on indoor or outdoor courts in Richmond, Midlothian, Glen Allen, North Chesterfield and other Richmond, Virginia area cities.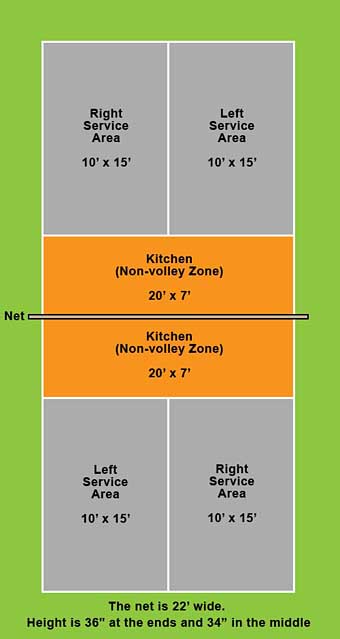 Indoor and outdoor pickleball locations in the Richmond area.
Mountain ranges in Virginia, including the Appalachian and Blue Ridge Mountains, as well as the Atlantic coast area, provide a wide range of climate variation across the state. The state is generally warm in summer and mildly cold in winter. Looking for places to play pickleball in the Richmond area? Pickleball court locations are listed by city with the number of indoor and/or outdoor courts, address, phone and website. Choose the comfort of climate-controlled indoor courts, or the fresh air and sunshine available on outdoor courts. Other cities nearby Richmond include Lakeside, Tuckahoe and others.
Richmond Area
Additional cities near Richmond include Lakeside, Tuckahoe and others.
Regulation indoor and outdoor pickleball courts are the same dimension. When given both options, most pickleball players choose indoor vs outdoor based on weather conditions. Wet courts can enhance the risk of slipping and falling. Proper shoes for the court surface can help reduce the risk of falls.
Pickleball locations in the Richmond VA area.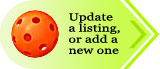 Glen Allen Pickleball Courts
Pouncey Tract Park
12 outdoor courts
4747 Pouncey Tract Rd, Glen Allen, VA 23059
804 501-7275
Midlothian Pickleball Courts
Chesterfield Technical Center Pickleball Courts
12 outdoor courts
13900 Hull Street Rd, Midlothian, VA 23112
804 639-8668
North Chesterfield Pickleball Courts
Huguenot Park Pickleball Courts
2 outdoor courts
10901 Robious Rd, North Chesterfield, VA 23235
804 748-1623
Richmond Pickleball Courts
Courtside West Racquet & Fitness
2 indoor courts
1145 Gaskins Rd, Richmond, VA 23238
804 740-4263
Harry G. Daniel Park at Ironbridge
6 outdoor courts
6600 Whitepine Rd, Richmond, VA 23237
804 748-1623
Hotchkiss Field Community Center
1 outdoor courts
701 E Brookland Park Blvd, Richmond, VA 23222
804 646-3762
Scott Pickleball Center in Rockwood Park
8 outdoor courts
3401 Courthouse Rd, Richmond, VA 23236
804 683-8481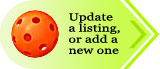 Find places to play pickleball in the Richmond, VA area.
Pickleball Is Fun For All Ages!