Memphis, TN Area Pickleball Courts
Places to play pickleball on indoor or outdoor courts in Memphis, Germantown, Arlington, Cordova and other Memphis, Tennessee area cities.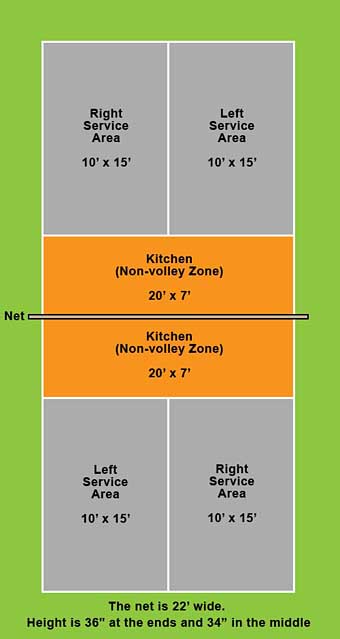 Indoor and outdoor pickleball locations in the Memphis area.
Looking for places to play pickleball in the Memphis area? Pickleball court locations are listed by city with the number of indoor and/or outdoor courts, address, phone and website. Choose the comfort of climate-controlled indoor courts, or the fresh air and sunshine available on outdoor courts. Other cities nearby Memphis include Germantown, Arlington, Cordova and others.
Nearby Places To Play Pickleball
Memphis Area
Additional cities near Memphis include Germantown, Arlington, Cordova and others.
Memphis, Tennessee, known for its vibrant music scene and rich cultural heritage, also offers a range of outdoor activity opportunities. The city is situated on the Mississippi River, providing scenic riverfront areas for walking, jogging, and biking. Shelby Farms Park, one of the largest urban parks in the country, offers extensive trails for hiking and biking, as well as opportunities for kayaking and paddleboarding on its lakes. Additionally, Memphis is home to beautiful botanical gardens, such as the Memphis Botanic Garden, where visitors can enjoy strolling through various themed gardens and peaceful green spaces. The city's mild climate, with hot summers and mild winters, allows for outdoor activities year-round, making it a great destination for those seeking outdoor adventures.
Pickleball enthusiasts in Memphis have a variety of options for playing the sport. There are several outdoor pickleball courts throughout the city, including those at the Memphis Jewish Community Center and the Memphis Hunt & Polo Club Pickleball Courts, which offer open play opportunities for players of all skill levels. The Memphis Metropolitan Pickleball Association (MMPA) is a thriving pickleball community that organizes tournaments and leagues for both recreational and competitive players. The MMPA hosts regular events and provides a platform for players to connect and engage in the sport. Indoor pickleball is also available at various facilities in the area, such as the Memphis Jewish Community Center, which offer indoor courts for year-round play. Whether you're a beginner or a seasoned player, Memphis provides a welcoming and active pickleball community with opportunities for open play, organized tournaments, and leagues to enjoy the game and connect with fellow pickleball enthusiasts.
Regulation indoor and outdoor pickleball courts are designed to meet specific standards and dimensions to ensure a consistent and fair playing experience for players. Outdoor pickleball courts typically measure 20 feet wide and 44 feet long, with a non-volley zone (commonly known as the kitchen) extending 7 feet from the net on both sides. The court is divided into right and left service courts, each measuring 10 feet wide. Outdoor courts are typically made of materials such as concrete, asphalt, or sports surfaces, providing a durable and suitable playing surface.
Indoor pickleball courts follow similar dimensions to outdoor courts, with the main difference being the playing surface. Indoor courts are often constructed with hardwood, rubber, or synthetic materials, providing better shock absorption and a more controlled playing surface. The dimensions of the court and the non-volley zone remain the same as outdoor courts.
Regulation pickleball courts provide a consistent and standardized playing environment, allowing players to develop their skills, compete, and enjoy the game at its best. Whether played indoors or outdoors, these courts are essential in fostering a thriving pickleball community and promoting the growth of the sport.
Pickleball locations in the Memphis TN area.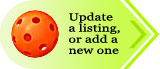 Arlington Pickleball Courts
Bartlett Pickleball Courts
6 outdoor courts
4691 Shadowlawn Rd, Arlington, TN 38002
901 385-5599
Cordova Pickleball Courts
Willow Grove Pickleball
6 outdoor courts
391 N Sanga Rd, Cordova, TN 38018
727 687-1704
Germantown Pickleball Courts
Bob Hailey Athletic Complex Pickleball Courts
8 outdoor courts
8828 Farmington Blvd, Germantown, TN 38139
901 757-7375
Riverdale Pickleball Courts
3 outdoor courts
7325 Neshoba Rd, Germantown, TN 38138
901 757-7200
The Edge of Germantown Pickleball Court
1 outdoor court
1730 Hunters Trace Dr, Memphis, TN 38120
901 672-6951
Memphis Pickleball Courts
Bartlett Recreation Center
3 indoor courts
7700 Flaherty Pl, Memphis, TN 38133
901 385-6470
Memphis Hunt & Polo Club Pickleball Courts
6 outdoor courts
650 S Shady Grove Rd, Memphis, TN 38120
901 685-8296
Memphis Jewish Community Center
6 outdoor courts
6560 Poplar Ave, Memphis, TN 38138
901 761-0810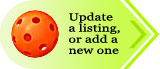 Find places to play pickleball in the Memphis, TN area.
Pickleball Is Fun For All Ages!