Knoxville, TN Area Pickleball Courts
Places to play pickleball on indoor or outdoor courts in Knoxville, Maryville and other Knoxville, Tennessee area cities.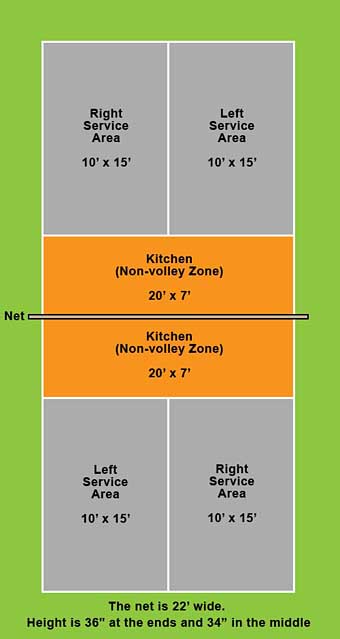 Indoor and outdoor pickleball locations in the Knoxville area.
Considered the heart of country music, Tennessee has an active population. Mild climate allows for outdoor activities much of the year. In addition to hiking, hunting, fishing and camping, pickleball is getting much attention from all ages. Looking for places to play pickleball in the Knoxville area? Pickleball court locations are listed by city with the number of indoor and/or outdoor courts, address, phone and website. Choose the comfort of climate-controlled indoor courts, or the fresh air and sunshine available on outdoor courts. Other cities nearby Knoxville include Asbury, Farragut, Halls Crossroads and others.
Regulation indoor and outdoor pickleball courts are the same dimension. When given both options, most pickleball players choose indoor vs outdoor based on weather conditions. Wet courts can enhance the risk of slipping and falling. Proper shoes for the court surface can help reduce the risk of falls.
Pickleball locations in the Knoxville TN area.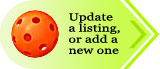 Knoxville Pickleball Courts
Cumberland Estates Recreation
2 indoor courts
4529 Silverhill Dr, Knoxville, TN 37921
865 588-3442
Deane Hill Recreation Center
3 indoor courts
7400 Deane Hill Dr NW, Knoxville, TN 37919
865 690-0781
Fulton Bicentennial Park
2 outdoor courts
1070 Ledgerwood Ave, Knoxville, TN 37917
865 215-4311
Knoxville Adaptive Recreation Center
2 indoor courts
2235 Dandridge Ave, Knoxville, TN 37915
865 525-9080
Pavillion of Pickleball
7 outdoor courts
4 indoor courts
701 Racquet Club Way, Knoxville, TN 37923
865 249-7716
Richard Leake Recreation Center
2 indoor courts
3511 Alice Bell Rd, Knoxville, TN 37917
865 525-2031
Sam Duff Memorial Park
4 outdoor courts
4060 Chapman Hwy, Knoxville, TN 37920
865 215-1718
Tennessee Tennis Pickleball Club and Academy
10 outdoor courts
2810 Ball Camp Byington Rd, Knoxville, TN 37931
865 999-5926
West Hills Pickle Ball Courts
6 outdoor courts
7800 Sheffield Dr, Knoxville, TN 37909
865 215-4311
Maryville Pickleball Courts
John Sevier Park Tennis & Pickleball Courts
6 outdoor courts
1998 Sequoyah Ave, Maryville, TN 37804
865 983-9244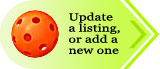 Find places to play pickleball in the Knoxville, TN area.
Pickleball Is Fun For All Ages!