Arizona Pickleball Courts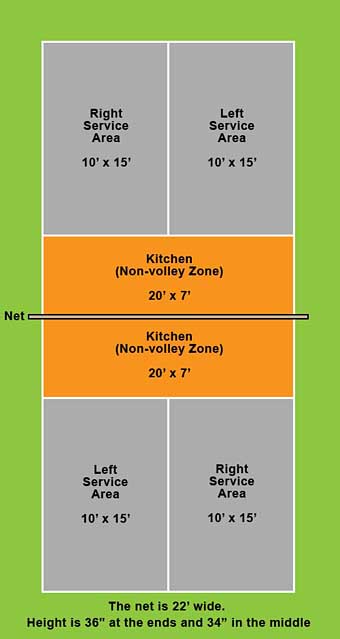 Indoor and outdoor pickleball locations in AZ cities
Looking for places to play pickleball in Arizona? Arizona's climate is very diverse. Cold, snowy winters in the northern section of the state, and very hot summers in the southern desert areas. Summer days are generally pleasant during summer in northern Arizona, and in winter at the lower desert elevations.Pickleball court locations are listed by city with the number of indoor and/or outdoor courts, address, phone and website. Choose the comfort of climate-controlled indoor courts, or the fresh air and sunshine available on outdoor courts.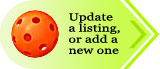 Pickleball is a fun and exciting sport that can be played by people of all ages and skill levels. Arizona is a great place to play pickleball, with many parks, recreation centers, and private clubs offering pickleball courts and programs. Here, we will take a look at what playing pickleball in Arizona is like and some of the best places to play.
First, it's important to note that Arizona has a warm and sunny climate, which makes it an ideal place for outdoor pickleball. Many parks and recreation centers throughout the state have outdoor courts that are free to use and open to the public. These courts are often busy, especially during the cooler months when the weather is more temperate. However, players can usually find a court to play on, or they can reserve a court in advance.
In addition to public parks and recreation centers, there are also private clubs and facilities that offer pickleball courts and programs. These facilities often have indoor courts, which can be a great option during the hot summer months. They also typically have organized leagues and tournaments, as well as pickleball clinics and lessons for players of all skill levels.
One of the best places to play pickleball in Arizona is the Sun City Pickleball Club, located in Sun City West. This club has over 20 outdoor courts and offers regular tournaments, clinics, and social events. The club is open to members and guests, and players of all skill levels are welcome.
Another great place to play pickleball in Arizona is the Surprise Tennis and Racquet Complex in Surprise. This facility has 16 outdoor pickleball courts and hosts several major pickleball tournaments each year, including the USAPA National Pickleball Championships. In addition to the tournaments, the facility offers clinics, lessons, and open play sessions.
Other popular places to play pickleball in Arizona include the Chandler Tennis Center in Chandler, the Paseo Racquet Center in Glendale, and the Tucson Racquet and Fitness Club in Tucson. Each of these facilities has multiple pickleball courts and offers a variety of programs and activities for players.
Whether you're a seasoned player or just starting out, there are plenty of opportunities to get involved in this exciting and fast-growing sport. So grab your paddle and head out to a court near you to experience the fun and excitement of playing pickleball in Arizona!
Regulation indoor and outdoor pickleball courts are the same dimension. When given both options, most pickleball players choose indoor vs outdoor based on weather conditions. Wet courts can enhance the risk of slipping and falling. Proper shoes to match the court surface can also help reduce the risk of falls.
Indoor and outdoor places to play pickleball in AZ
Pickleball Is Fun For All Ages!