Prescott AZ Pickleball Courts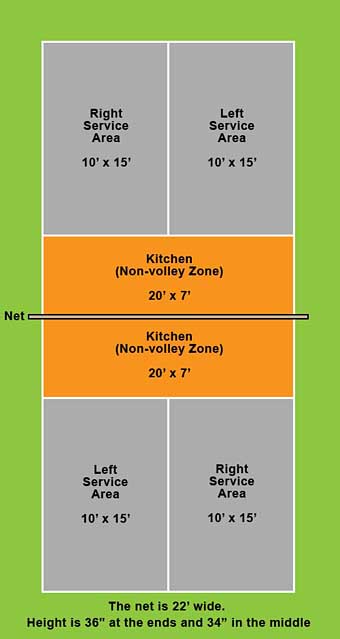 Places to play pickleball on indoor or outdoor courts in Prescott, Prescott Valley and other nearby cities.
Mild winters and slightly warm summers make Prescott a nice area to have options for indoor or outdoor courts. Arizona's climate is very diverse. Cold, snowy winters in the northern section of the state, and very hot summers in the southern desert areas. Summer days are generally pleasant during summer in northern Arizona, and in winter at the lower desert elevations. Looking for places to play pickleball in the Prescott area? Pickleball court locations are listed by city with the number of indoor and/or outdoor courts, address, phone and website. Choose the comfort of climate-controlled indoor courts, or the fresh air and sunshine available on outdoor courts. Additional AZ cities nearby Prescott include Chino Valley, Dewey, Humboldt, Prescott Valley, Williamson, Yavapai Hills and others.
Prescott Area
Additional cities in Northern AZ include Humboldt, Prescott Valley, Williamson, Yavapai Hills and others.
Indoor Or Outdoor?
Regulation indoor and outdoor pickleball courts are the same dimension. When given both options, most pickleball players choose indoor vs outdoor based on weather conditions. Wet courts can enhance the risk of slipping and falling. Proper shoes to match the court surface can also help reduce the risk of falls.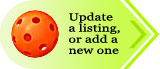 Indoor and outdoor pickleball locations in Arizona cities
Chino Valley Pickleball Courts
Chino Valley Community Center Pickleball Courts
3 outdoor courts
1527 N Rd 1 E, Chino Valley, AZ 86323
928 636-9780
Dewey Pickleball Courts
Prescott Country Club
1 outdoor courts
1030 Prescott Country Club Blvd,Dewey, AZ 86327
928 772-8984
Prescott Area Pickleball Courts
Espire Sports
14 indoor courts
3400 Gateway Blvd, Prescott, AZ 86303
928 237-5250
Prescott YMCA
3 indoor courts
750 Whipple St, Prescott, AZ 86301
928 445-7221
The Club at Prescott Lakes
5 outdoor courts
311 E Smoke Tree Ln, Prescott, AZ 86301
928 443-3500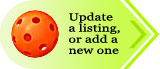 Find places to play pickleball in the Prescott, AZ area.
Pickleball Is Fun For All Ages!