East Valley Pickleball Courts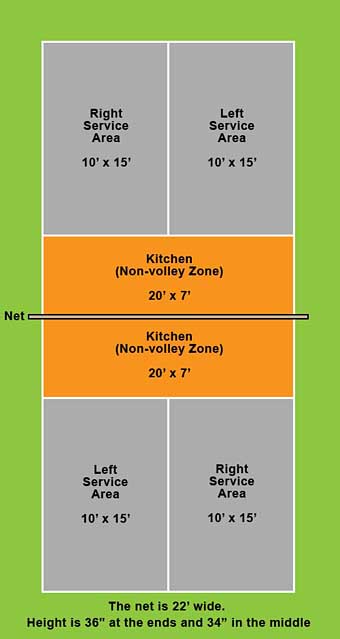 Places to play pickleball on indoor or outdoor courts in Chandler, Gilbert, Queen Creek, San Tan Valley, Tempe and other East Valley-Phx, AZ area cities.
During the heat of summer, and a few cold days in winter, players seek the relief of indoor courts in the East Valley. Most other times, outdoor play is quite pleasant. Arizona's climate is very diverse. Cold, snowy winters in the northern section of the state, and very hot summers in the southern desert areas. Summer days are generally pleasant during summer in northern Arizona, and in winter at the lower desert elevations. Looking for places to play pickleball in the Phoenix, East Valley area? Pickleball court locations are listed by city with the number of indoor and/or outdoor courts, address, phone and website. Choose the comfort of climate-controlled indoor courts, or the fresh air and sunshine available on outdoor courts. Additional East Valley cities include Apache Junction, Fountain Hills and others.
East Valley Phx AZ Area
Additional AZ cities in the East Valley include Queen Creek, San Tan Valley, Apache Junction, Fountain Hills and others.
Indoor Or Outdoor?
Regulation indoor and outdoor pickleball courts are the same dimension. When given both options, most pickleball players choose indoor vs outdoor based on weather conditions. Wet courts can enhance the risk of slipping and falling. Proper shoes to match the court surface can also help reduce the risk of falls.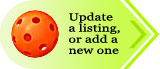 Indoor and outdoor pickleball locations in Arizona cities
Chandler Pickleball Courts
Arrowhead Park Pickleball Courts
6 outdoor courts
1475 W Erie St, Chandler, AZ 85224
480 782-2727
Pickleball Kingdom
15 indoor courts
4950 W Ray Rd, Chandler, AZ 85226
480 818-9980
Gilbert Pickleball Courts
Adventures at Boulders Park
2 outdoor courts
3664 S Loback Ln, Gilbert, AZ 85297
480 759-4945
Freestone Recreation Center
4 indoor courts
1141 E Guadalupe Rd, Gilbert, AZ 85234
480 503-6202
Gilbert Regional Park
16 outdoor courts
3005 E Queen Creek Rd, Gilbert, AZ 85298
480 503-6200
Tempe Pickleball Courts
Harelson Park
4 outdoor courts
9325 W Warner Ranch Dr, Tempe, AZ 85284
480 350-5200
Tempe Sports Complex Pickleball Courts
8 outdoor courts
8401 S Hardy Dr, Tempe, AZ 85284
480 350-5200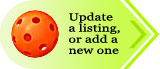 Find places to play pickleball in the Phoenix - East Valley, AZ area.
Pickleball Is Fun For All Ages!